Channel your inner explorer and discover the wonders of the sea on a Molokini Sail and Snorkel adventure with Pride of Maui! If you've always wondered what it would be like to have fins, then this activity is made for you. Sail on some of the most beautiful waters on the planet and dive into a magical underwater world where you will discover an explosion of life and color! Start planning your trip today and make lifelong memories on a Molokini sail and snorkel adventure.
If you enjoy your Molokini sail and snorkel adventure, you'll love all the other amazing activities on Maui! Download our free Vacation Guide and get exclusive access to the island's best-kept secrets. This guide has helped so many travelers cut their planning time in half, and we want that for you! Here are some of the things you can find in our guide:
Outdoor adventures

Best beaches

Local restaurants

Beach shops

Fun events

And so much more!
How to Enjoy Your Molokini Sail and Snorkel Adventure to the Fullest
Molokini Crater
Located at only 2.5-miles off of Maui's southern coast, Molokini Crater is a stunning extinct volcano in the shape of a crescent. This marine sanctuary is one of three remaining calderas in the world, and its clear waters are filled with a wide variety of species. You can admire marine life that make a jaw-dropping splash, such as corals, fish, and more!
Sailing and Snorkeling
Molokini Crater is one of the world's top snorkeling and dive sites. Its unique formation prevents strong currents and waves and offers the perfect conditions for an out-of-this-world adventure. Witness the majesty of over 200 species of fish and sharks, including the incredible whale shark! Don't worry; these beasts are mainly plankton feeders and are no threat to humans.
Start your tour with a beautiful sail on Hawaiian waters. You can enjoy the warm breeze and the salty smell of the ocean all around you. Then, head over to Tako Flats and start your snorkeling expedition. This area is great for beginners and will gently introduce you to the paradise that is Molokini. Swim towards the middle reef where an abundance of trumpetfish, butterfly fish, and whitetips await. If you want to swim with sharks, swim to the shark condos with your scuba gear at 130 feet deep and discover their habitat. You even might see some lobsters, too! Or, explore the backside of Molokini and meet tropical fish, rays and even dolphins! End the day with the most extreme dive at the "Edge of the World". This 250-foot hole is hidden from sunlight and features a very interesting range of marine life.
Live Out Your Adventures With PMI Maui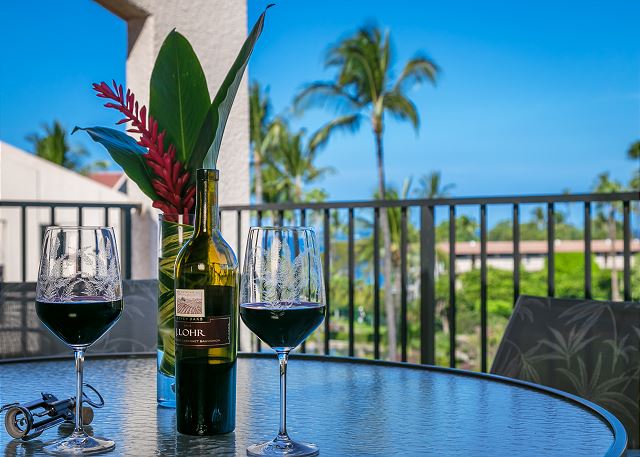 Experience Maui the way it deserves to be experienced and stay in one of our stunning rentals at PMI Maui. You can spend your days tanning in the sun, bathing in turquoise waters, or snorkeling with the ones you love, then come home to an authentic and modern unit.
Book Hale Kamaole 4-334 with its stunning ocean and garden views! This condo is ideal for your family vacation and can sleep up to six people. Its modern and comfortable atmosphere will make you feel right at home. Cook a delicious dinner in the fully-equipped kitchen, relax with a glass of wine on balcony, or head to the swimming pool for some afternoon fun!
Book your stay today with PMI Maui! We look forward to hosting you.