When visiting the Hawaiian island of Maui, visitors are sometimes overwhelmed by the number of hikes, beaches, excursions, and restaurants available to them. Amongst the most beautiful natural landscapes in the world, you'll discover world-class cuisine. Hawaiian food is unlike any other because of the unique combination of Asian and European influences in the region's most popular dishes. Even if you're planning to stay in one of PMI Maui's luxurious rental properties with a fully equipped kitchen on your Hawaiian getaway, you should plan to explore some of the local food scene for at least a few of your meals.
To help you discover the best places to eat on Maui, we've rounded up a list of some of our own favorite spots. As you research your trip to Hawaii, don't forget to download a copy of our complimentary Destination Guide to get even more local tips on the best things to do! 
Our Top Places to Eat on Maui
Coconut's Fish Cafe
Though this Maui establishment is one of the newer places on the island, Coconut's Fish Cafe was named one of the Top 100 Places to Eat Like a Local by Travel + Leisure in 2013. So, if you're looking for a taste of truly authentic Hawaiian food, you should definitely add this eatery to your list of places to try. The menu consists of soups, salads, tacos, sandwiches, and meals served over rice—all with a uniquely Hawaiian twist. Tuna lovers must try to the seared Ahi Tuna plate over brown rice and paired with coleslaw and tomato. 
Sam Sato's Noodles and Plate Lunches
Noodle lovers flock to Sam Sato's, located on Maui in Wailuku because this restaurant undoubtedly serves up some of the best noodle dishes on the entire island, makingi t one of the top places to eat on Maui. Sam Sato's Noodles is best known for their re-creation of dry mein, a famous Hawaiian comfort food that resembles the Chinese lo mein with a different sauce and variety of veggies. And the family behind this establishment clearly knows how to prepare a true Hawaiian dish as the restaurant has been operated by the Sato family since 1933, still using the original noodles made by the Iwamoto Natto Factory. 
Tasty Crust
When most people think about Hawaiian food, pancakes are the last dish that comes to mind. But, Maui's Tasty Crust restaurant will change your entire pancake-eating experience. For an unparalleled breakfast experience, head to Tasty Crust any time of the day for a taste of their Banana Hotcakes. If you're craving something less breakfast-y, you can order a number of noodle dishes like saimin with veggies or opt for a hearty meal of Korean short ribs. Though the decor of this establishment is modest, don't understand estimate the quality of this restaurant's food as the unassuming appearance keeps this eatery a hidden gem. 
Enjoy Your Hawaiian Getaway in an Island Oasis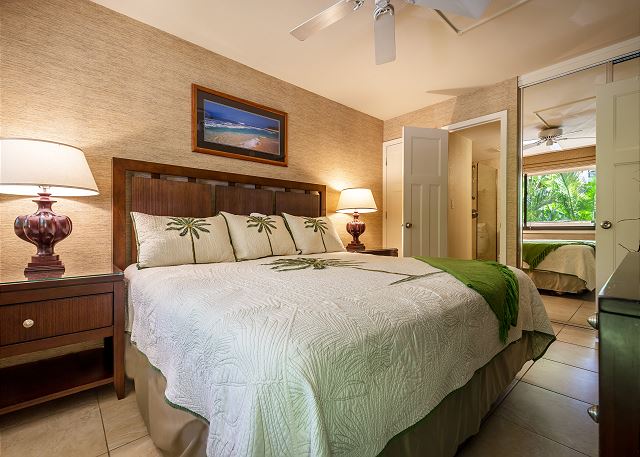 There's no better way to experience the islands of Hawaii than by staying in a stunning luxury rental and making yourself feel truly at home amongst the gorgeous landscape. After you've spent the day or evening exploring some of our favorite places to eat on Maui, come back to your rental for the chance to relax and breath in that fresh Hawaiian air.
If you're taking a romantic trip with your special someone, our high-end condos offer the privacy you want with beautiful views of the surrounding area and easy access to many nearby attractions. For families or groups planning a trip to the island, our PMI Maui home rentals are the perfect choice with plenty of space and amenities like a pool or fully equipped kitchen.