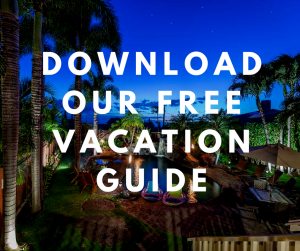 Thinking of booking a trip to Maui in December? You've picked a fantastic time to visit our beautiful island. Maui's warm weather, sunny beaches, and beautiful scenery will welcome you from the winter cold. Keep reading to find out why Hawaii is a perfect destination for your winter vacation. 
Then, to make your trip even better, check out our Destination Guide. Our free guide offers local recommendations for the best things to do and see. It's a must-have item as you begin planning your visit!
Our Top 3 Reasons to Visit Maui in December
There's a saying that it's never a bad time to visit Maui, and we agree! Here are some of our favorite things about our beautiful island during December that we know you will love as well!
1. Surfing Is the Best It Can Get
Love to surf? Wintertime on Maui is when we see waves get as big as they are going to get, thanks to winter winds and cooler waters. Experienced surfers are sure to find some fantastic swells to write home about! If you're an amateur or wanting to try surfing for the first time, we recommend not hitting the water during the winter. Come join us when it's a little calmer and get your sea legs before attempting our winter waves!
2. It's the Best Time of the Year for Whale Watching
Is there anything more awe-inspiring than a beautiful, massive whale effortlessly gliding through the water? If you're wanting to catch sight of a whale, winter is the absolute best time to visit Maui. Climb aboard one of the many whale watching tour boats and you're bound to see the incredible animals migrating to our warmer waters. 
3. Trade Cold and Snow for Beaches and Sunshine
With average temperatures in the seventies during the month of December, ease your winter blues and soak in some warm sun. While winter in Hawaii is considered the rainy season, we often have short, misty rains that only last a brief time during the day. Plenty of time left during the day to lay on the beach, hike our postcard-perfect mountains or take a guided tour. There is always something to do in Maui in December!
The Best Place to Stay on Maui This December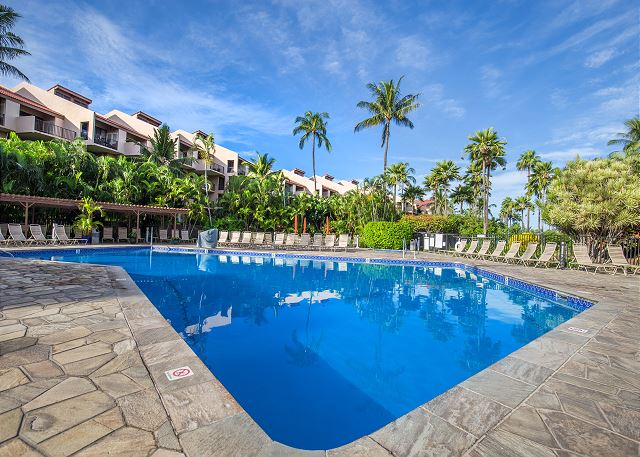 We know that when you're planning a trip to Hawaii around the holidays, you want every dollar to count. So, instead of paying high prices for a generic hotel room, consider staying in one of our beautiful vacation condos.

Our rentals range from one to three bedrooms and have amenities like kitchens, pools, fitness centers, and more. Plus, they all offer easy access to the beach! Check our availability and book your relaxing winter getaway today. We look forward to hosting you this December!