When you run out of suntan lotion and want to step off the beach for an afternoon, what is there to do on the island of Maui? Plenty, actually! The Shops at Wailea for example, are a great activity for you and your entire family. Relax and shop at a selection of high-end stores, dine at fine restaurants, and unwind from all your worries while finding the best gifts possible! Read on to find out why you will have a wonderful day at the Shops at Wailea and start planning your trip today!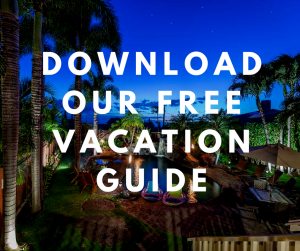 Have you thought about downloading our free Vacation Guide? It's the ultimate tool you need when planning your trip to Maui. Learn about all the exciting outdoor activities, gourmet restaurants, museums, stores like the Shops at Wailea, fun events, and more!
Here's What You Can Expect at The Shops at Wailea
Shops
You'll find the shops on the Wailea Resort, which is in the heart of the island. You can enjoy a upscale afternoon retreat walking along the 70 stores and luxury boutiques with the ones you love! Put on comfortable shoes, and get ready to discover all your favorite brands in one place: Banana Republic, Billabong, Cos Bar, GAP, Lululemon, Rip Curl, Quicksilver, Tiffany & Co, Swarovski, Bottega Veneta, Louis Vuitton, Prada, and more!
Dining
Shopping is tiring, and you need to keep your energy up while going from store to store. Luckily for you, the Shops at Wailea offer a delicious selection of restaurants and coffee shops for you to recharge. Are you in the mood for comfort food? Cheeseburger Grille & Tap Room serves amazing Kalua pork sandwiches and Polynesian coconut shrimp! If that hot weather makes you crave fresh vegetables, Longhi's Mediterranean entrees will for sure satisfy you! When you just want to sit back and enjoy a cappuccino, head to Honolulu Coffee and taste the finest Kona coffee, grown on the gorgeous slopes of the Mauna Loa Volcano on the island of Hawaii.
How to Get There
The Shops at Wailea are open daily from 9:30 a.m. until 9 p.m. and you can access it by car easily! The mall is located at one of Maui's top resorts. It offers top-notch amenities such as free wifi all day, as well as free parking for the first hour! After that, you can gain three additional hours if you buy a minimum of $25 at any of the stores.
Enjoy Your Dreamy Vacation at PMI Maui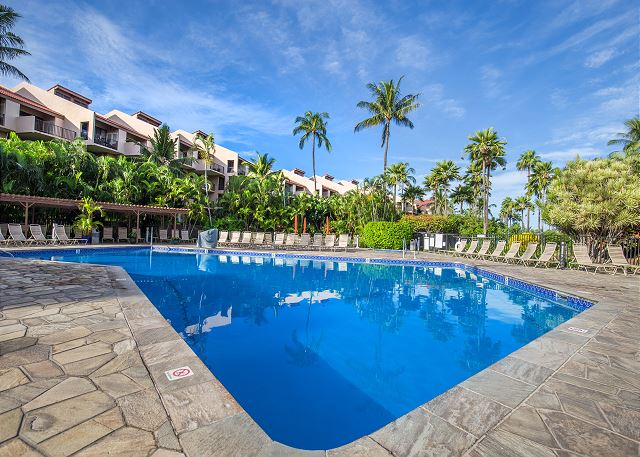 Spending the day shopping can be exhausting, and before you can step out and wear your new clothes and accessories, you need to rest! PMI Maui rentals are exactly what you need on your Hawaiian vacation. Picture colorful decors, lush tropical gardens, ocean views in the distance, and luxurious apartments!
Browse our units and pick your favorite! The Hale Kamaole 4-334 , for example, is ideal for your family vacation and can sleep up to six people. Its modern and comfortable atmosphere will make you feel right at home. Cook a delicious dinner in the fully equipped kitchen, relax with a glass of wine on the balcony, or head to the swimming pool for some afternoon fun!