Taking a vacation should be easy, right? Well, if you have kids, you know that the struggle is real. It can get overwhelming trying to plan a vacation that includes your little ones. Worry no more; PMI Maui has you covered. Maui is a great place for family adventures and has plenty of exciting activities to enjoy. Take a snorkel tour, embark on an underwater expedition, visit the aquarium, and more! Read on to discover the best things to do on Maui with kids and start planning your visit today.
Before you hop on a plane, consider using our free Vacation Guide to map out your trip. In it, you'll find suggestions for local restaurants, museums, events, and things to do on Maui with kids. Make your vacation planning easier with our recommendations!
Top 5 Things to Do on Maui With Kids
Molokini Snorkel Tour
If you love nature and want to experience the Pacific Ocean during your visit, then a Molokini snorkel adventure is for you. This activity is perfect for families with younger children. Explore the gorgeous crater and see spectacular rock formations, reefs, and different types of fish!
Maui Ocean Center
Step off the beach for an afternoon and visit the Maui Ocean Center! This facility is family-friendly and is a great place to educate your children about Hawaii's marine life. Maui Ocean Center is the largest tropical aquarium in America and features hundreds of species, some of which you can only find in Hawaii! Make sure you make your way to the sea tunnel; it's a wonderful picture spot.
Atlantis Submarine
Have you read 20,000 Leagues Under The Sea? If so, we highly recommend you book an underwater trip on the Atlantis Submarine. This incredible machine takes tourists on a journey 48 feet below the surface. Submarine rides are narrated and showcase the beauty of the ocean without having to get wet! On top of spotting fish and sharks, you'll explore a real-life replica of the famous sunken ship, the Carthaginian.
Hawaii Mermaid Adventures
Make your kid's dreams come true when you turn them into a mermaid or merman! Hawaii Mermaid Adventures is one of the most magical activities for children. Your little ones can explore the ocean while wearing a mermaid tail, accompanied by a certified lifeguard and mermaid instructor. They'll even learn about marine animals and hear tales of sailors and mermaids!
Maui Treasure Hunt
Treat your family to a memorable adventure during your vacation! Maui Treasure Hunt is a three-hour excursion available for kids ages five and up. Drop them off with a guide, or go with them! Live out the ultimate jungle adventure by hiking through the woods, swimming in the ocean, solving mysteries, and finding lost treasure.
Tip: Make sure you come prepared for this activity. Bring sunscreen, mosquito repellent, a swimsuit and towel, and close-toe shoes!
You're One Click Away From the Perfect Family Getaway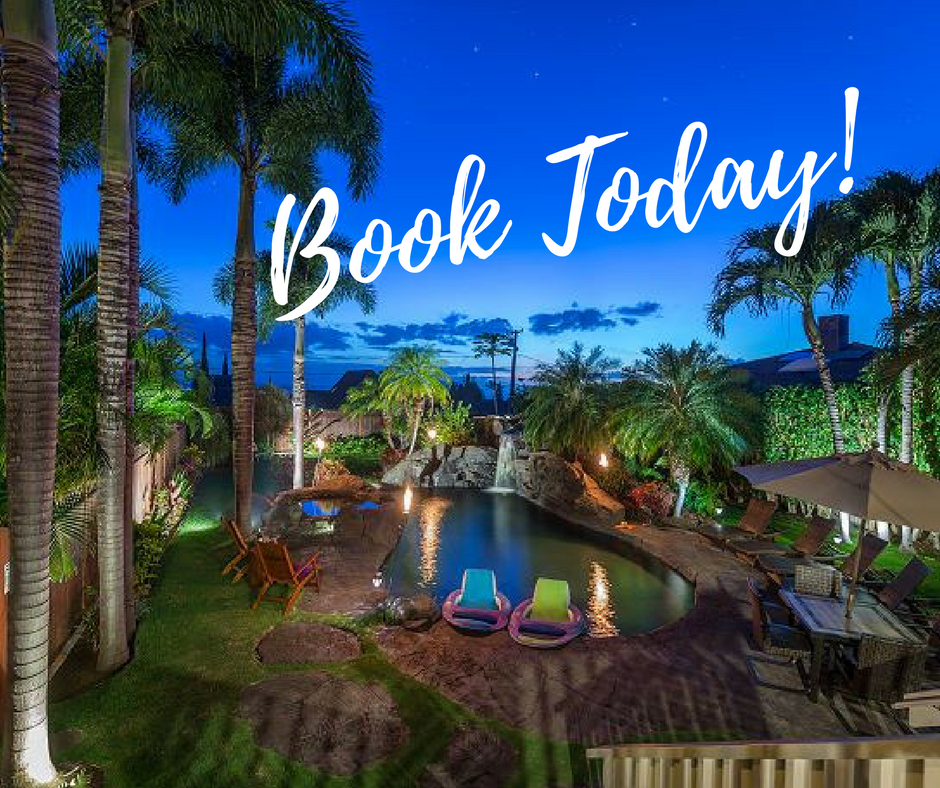 Your group deserves a comfortable place to stay on Maui, and PMI Maui can help you find your home away from home! Discover our stunning rentals and the ultimate Hawaiian vacation for you and the kids.
Not sure which property is right for you? We suggest Hale Kamaole 4-334! This spacious, two-bedroom condo can sleep up to six people, and everything you need is already here. Enjoy cold glasses of coconut water on your private balcony, nice dinners in the fully equipped kitchen, and hot showers in the modern bathrooms. The amenities are memorable when you stay with us!