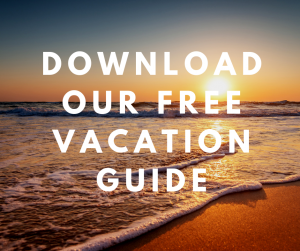 There's something dreamy about sailing away on the Pacific Ocean with a gorgeous island as the backdrop! Maui, Hawaii, is the land of adventure, and it's only natural for you to want to get out and explore it. Catamaran tours on Maui are very popular and can provide you with the exciting experience you seek. Simply board a beautiful ship and get ready for the adventure of a lifetime! For more scenic activities, download our free Destination Guide. It has all of our favorite recommendations for local restaurants, shops, museums, events, and more.



Where to Find Our Favorite Catamaran Tours on Maui
Why Choose a Catamaran Tour?
One might think, there are plenty of boat tours available on Maui. Why should I pick a catamaran? Well, these vessels are not only a means to explore the wonders of the Pacific, but they're also romantic and can awaken your inner adventurer! Picture yourself sailing across deep blue waters with nothing but golden beaches and the infinite horizon line in the distance.
Sailing Maui
Sailing Maui is one of our favorite charter companies on the island. Their catamarans are the finest on Maui and provide a stylish, high-end experience. The Hula Girl offers a series of tours and services that will fit your plans. For example, you can go on a snorkel/scuba cruise, whale watch dinner cruise, sunset whale watch, romantic sunset sail, or a summer dinner sail with the ones you love! Their second catamaran, the ShrangriLa, is used for private events. This is a great option if you're traveling with a big group and want to have the whole catamaran to yourselves!
Sail Trilogy
To explore a particular area of Maui, hop aboard one of Sail Trilogy's catamarans. This charter company offers discovery tours of Molokini, Lanai, Olowalu, and Ka'anapali, as well as themed-cruises like the Captain's Sunset Dinner Sail and the Deluxe Ka'anapali Sunset Sail. Trilogy also has a fun 4th of July Fireworks Sail that you don't want to miss if you're celebrating Independence Day on Maui!

Maui Classic Charters
Last but not least is Maui Classic Charters, another great company to consider when researching catamaran tours. They offer daily tours to Molokini Crater where you can enjoy a fun snorkel adventure or go whale watching.


Find Your Corner of Paradise with PMI Maui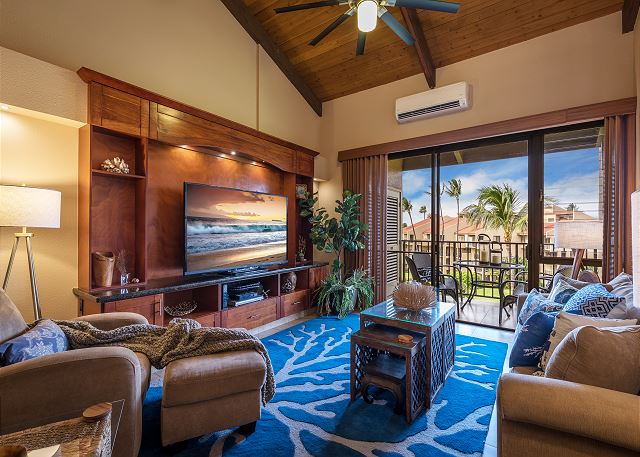 Are you looking for the perfect home for your vacation? PMI Maui is the way to go! We offer a wide variety of rentals including the stunning Kamaole Sands 7-404. This spacious two-bedrooms and two-baths condo sleeps up to six people and has beautiful garden views. It's ideal for sea lovers with its ocean-inspired decor and luxurious, fully-equipped kitchen where you can cook local fish.
When you wake up each morning, gather around the granite-top counter for some freshly squeezed orange juice. Or, take a cup of coffee outside and admire the views of the resort. This is the sweetest way to start the day and gives you the opportunity to plan all your grand adventures on our island!