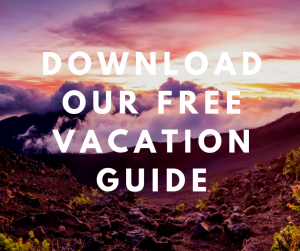 Maui is known for its sunny beaches, lush jungle, and beautiful ocean views. Just when you think the island can't get any better, you find another reason to visit! If you're an avid fisherman and want to organize the best fishing trip for you and your friends, look no further. We know the best Maui fishing charters to help you plan your day. Read on to find out about these companies and book your trip today! Our free Destination Guide can also help you with your research on the area. It features our favorite local restaurants, events, outdoor adventures, shops, and more!


Two Maui Fishing Charters You Need to Know About
Fish Maui
Fish Maui is one of the most versatile charter companies on Maui. It's also one of our favorites! No matter the kind of fishing you want to try during your stay, Fish Maui offers it. This includes sport fishing, bottom fishing, shore fishing, and even spearfishing! Sport fishing charters are their most demanded boats. They have more than nine you can choose from, depending on how many people you need to accommodate and how luxurious you want your adventure to be.
Fish Maui can also provide you with guided tours and important information about Maui fishing. Don't hesitate to ask about traditional Hawaiian fishing styles, the best spots to fish around the island, and the various game you can catch! You'll most likely reel in blue marlin, striped marlin, ahi, ono, mahi-mahi, and spearfish.
Rascal Charters
Another charter company that we recommend to our visitors is Rascal Charters. This company was established in 1989 and offers several fishing adventures on the beautiful, 43-foot-long Rascal Bertram Sportfisher. You can go on a private, 8-hour Hawaiian fishing expedition, 6-hour adventure, or 4-hour trip for less than $2,000. All of these outings can accommodate a maximum of six people. If you're looking for a cheaper alternative, then the shared expedition is the way to go. Fish for six hours with other people for a total of $267.92 per person!


Let's Find Your Home on Maui, Shall We?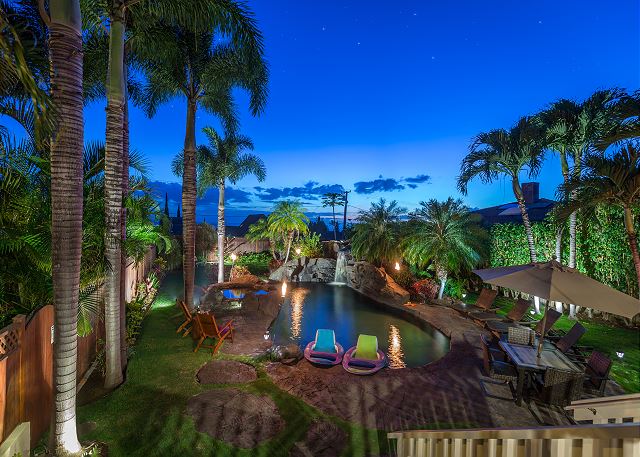 Now that you know where to go and who to use for your fishing adventure on Maui, it's time to find the perfect base camp! PMI Maui offers some of the best homes on the island, and you're sure to find the ideal match for you in our selection.
Get ready to be blown away by our 485 Kumulani Drive property! This spacious, 3-bedroom private home is ideal for your fishing party and can sleep up to six people. Gather your friends and family in this beautifully decorated home with two baths, stunning ocean views, and a private, resort-style backyard with a sand-bottom pool, waterfall, hot tub, and tropical landscaping. It's the perfect place to grill the fish you caught while enjoying a cold beer under the Hawaiian sky.