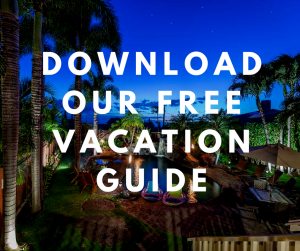 Maui packs more natural beauty onto one island than you can possibly imagine. There are so many great places to see that you won't be able to fit everything into one trip! Makena Beach State Park is one of those places that every first-time Hawaii visitor should experience. With beautiful beaches, a dormant volcano, and plenty of fun to be had, this is a great place to spend a day with the family. Keep reading to learn more about the park and access our free Vacation Guide to discover more can't-miss attractions on Maui!
Things to Do at Makena Beach State Park
Visit Makena Beach
This 1.5-mile long beach, also known as 'Big Beach', is an excellent spot to dig your feet into the sand or take a dip in the crystal-clear Maui water. This is frequently listed as one of the best beaches on Maui (which is renowned for its beaches), so make sure you get here early to claim a spot for a day of gazing out over the Pacific Ocean. Parents can also rest assured knowing that lifeguards are posted up and down the beach.
Explore Pu'u Olai Beach
"Little Beach", on the other side of the Pu'u Olai Volcano Cinder Cone, aptly fits its name. This half-mile-long beach provides excellent open ocean views in a picturesque setting. It fills up even faster than Makena Beach, so make sure you arrive extra early if you are wanting to park yourself on this little piece of paradise. However, this is a nude beach and is definitely geared toward couples looking to let loose away from the kids.
View the Pu'u Olai Volcano Cinder Cone
Look down at the two beautiful beaches or out across the ocean at Lana'i, Kaho'olawe, and Molokini from the top of this small mountain on the south shore of Maui. Prime 360 degree views make the relatively short hike up to the top worth the journey.
Activities at Makena Beach State Park
Swimming
Both beaches boast excellent swimming and are famous for inclined shorelines. This creates a large shorebreak, making it ideal for skimboarding, bodyboarding, and body surfing. That being said, make sure to take caution when swimming here, as the ocean is very powerful. Pay attention to posted signs about ocean conditions when you visit.
Snorkeling & Diving
There are plenty of snorkel spots on the edges of the beaches. La Perouse Bay is a three-mile drive down the coast and is one of our Top 4 South Maui Diving Spots. You'll likely see many variations of tropical fish, turtles, and, if you're lucky, dolphins.
Hiking
The main hiking trail in Makena Beach State Park revolves around the Pu'u Olai Volcano Cinder Cone. Try the Pu'u Olai Cinder Cone Trail for a two-mile trek to the top.
Tip: The park does have a concession stand but no drinking fountains, so bring bottled water and snacks with you.
Experience the Best of the Valley Isle with PMI Maui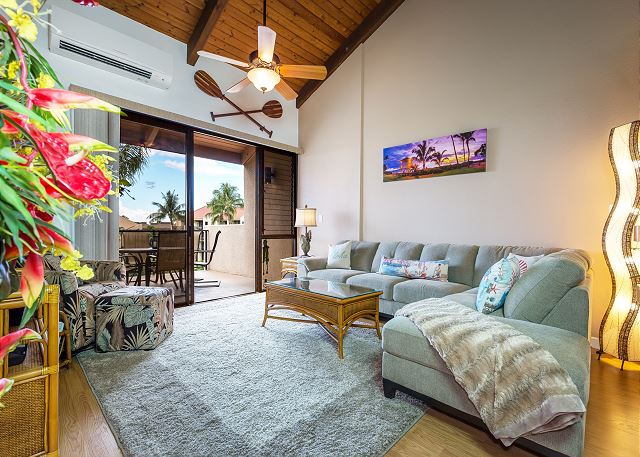 After a perfect day at Makena Beach State Park, end your night in one of PMI Maui's luxurious South Maui vacation rentals. Our properties are perfect for the whole family and offer amenities that will make you feel right at home.
Our 485 Kumulani Drive property sleeps up to eight people and is a short drive from Makena Beach, Wailea, and Kihei. World-class shopping, dining, and beaches are all just minutes away from your piece of paradise. You'll also have access to a private pool, hot tub, and beautiful sunset views!