Choosing Maui for your next vacation is by far one of the best decisions you can make. Not only do you get to stay on a gorgeous island but you also can discover all the beauty that inhabits it. The landscapes are just as picturesque below water as they are on the surface, and a great way to experience it is by diving right into it! South Maui diving spots are some of the most beautiful on the planet, and no need to spend hours researching them; read this blog and you'll know everything you need to know!
Before you start planning your vacation, remember to check out our free Vacation Guide! Think of it as your local tour guide. We'll tell you where to find the best attractions, restaurants, dive spots, hidden beaches, and much, much more. 
The Top 7 South Maui Diving Spots
Ulua/Mokapu Beach
Level: Easy
Type of Diving: Scuba and Snorkeling
The point at Ulua and Mokapu Beach is perfect for beginners. You can enter the water easily and get a peek at some gorgeous fish and coral species. The best spot to go diving is at the north end of the beach: you can start along Ulua's reef, make your way to Mokapu and back! It's ideal for experts and beginners alike, even children!
Wailea Point
Level: Easy
Type of Diving: Scuba and Snorkeling
Looking for the ultimate tropical diving experience? Wailea Point is where you want to be. The beautiful waters are full of sea turtles and tropical fish and don't exceed a depth of 20 to 25-feet, which is ideal for beginners! You can even book an excursion with Maui Undersea Adventures. This 1.5-hour tour welcomes every level and ages 10 and up! All gear is provided.
La Perouse Bay
Level: Intermediary
Type of Diving: Snorkeling
This famous South Maui diving spot was named after the first European who set foot on Maui: Jean Francois de Galaup La Perouse. La Perouse Bay is better suited for advances snorkelers who wish to enjoy their favorite activities in one of the top sites on the island. While you're under there, you will most likely admire species like Moorish idol, yellow tang, domino damselfish, and if you're lucky dolphins! The early morning is the ideal time for your excursion, as it gives you the top weather conditions and plenty of time to enjoy the surrounding landscapes after you're done. You can hike up the trail to the left of the beach for example!
Five Caves
Level: Advanced
Type of Diving: Snorkeling
For the wow moment, head over to five caves! This site is one of the most remarkable on the island of Maui. Swim through six pinnacles including canyons and caves, and encounter abundant sea life on your journey, such as sea turtles, whitetip reef sharks, and puffer fish!
St. Anthony Wreck
Level: Intermediate 
Type of Diving: Snorkeling and Scuba
Visit this shipwreck roughly half a mile swim from the shore (or kayak from the beach to conserve your energy). The St. Anthony is a 65-foot shrimp boat that was intentionally sunk in 1997 off of Keawakapu Wailea-Ekahi Beach. You can see plenty of green sea turtles, moray eels, reef sharks, and Milletseed Butterflyfish.
Landing Craft and Tank
Level: Beginner
Type of Diving: Snorkeling and Scuba
These relics are from World War II and are submerged at 60 feet off the coast of the Makena Golf and Beach Resort. You can see old ammunition, eels, goat fish, and octopus amongst these wrecks.
Makena Landing
Level: Intermediate
Type of Diving: Snorkeling and Scuba
Makena Landing is often touted as one of the best coral reef diving spots in Maui. You can expect to see turtles, white tip sharks, puffer fish, frogfish, and even hear whales sing during whale season.
Where to Get Gear
Don't worry about equipment when it comes to your South Maui diving experience, Boss Frog's offers excellent deals and rentals all over the island! Don't neglect comfort and safety for the sake of adventure, the most critical thing when diving is to be at ease. You can choose between panoramic and optical sets, as well as several beach rentals to make your trip even better! After all, a little relaxation on the beach after your adventure is well deserved! Load up on the beach chairs, umbrellas, floaters, and end the day watching the sunset.
Kick Off Your Fins at a PMI Maui Rental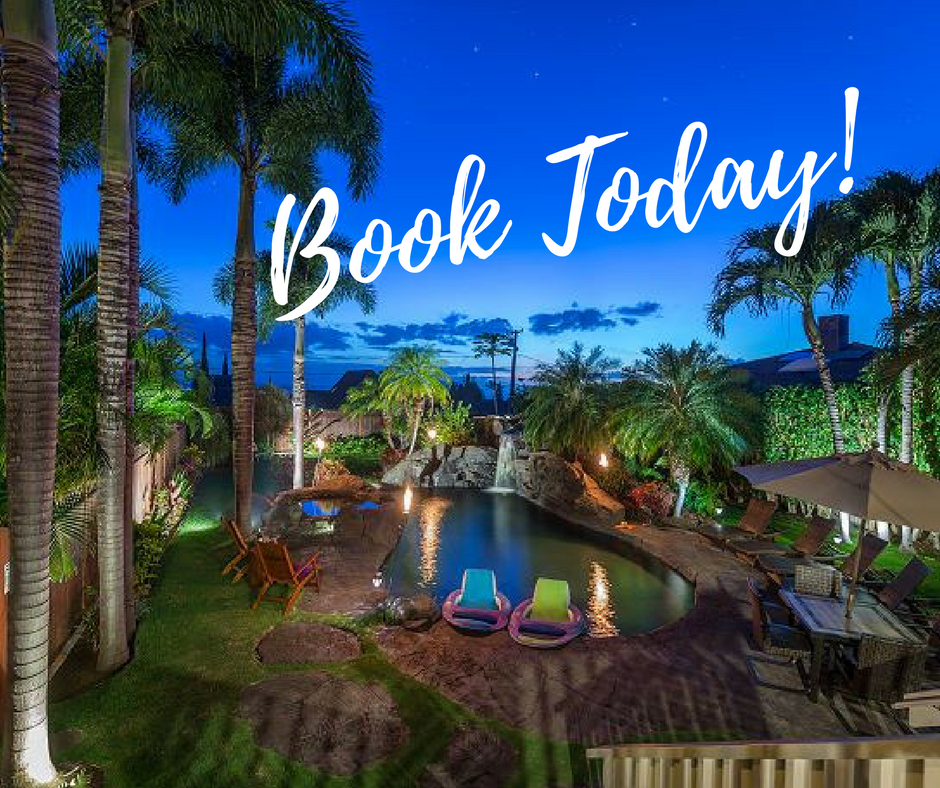 After a day spent exploring the ocean, come back to your PMI Maui vacation home. Our rentals are ideal for rest and relaxation. Whether you want to hang out on the comfortable couch or unwind in the swimming pool, our properties have just what you need. 
Browse our rentals today and choose the home that's right for you. Maui Kamaole J 108 features a spacious king bed, two luxurious bathrooms, and convenient amenities that will make you feel at home. Maui Kamaole Resort also has two beautiful pools, hot tubs, tennis courts, and tropical gardens.
Book your stay and let us treat you to the vacation of a lifetime!