Have you always wanted to get married on Maui but don't know where to start? Planning an elopement in a remote place you've never been can be overwhelming, like stepping in the dark and trying to find your way around. You can now breathe a sigh of relief because we're here to help you. In this blog, you'll get our local input on how to plan the best Maui elopement, including where you can find officiants, venues, even packages that can take care of the planning for you. We'll also help you create your picture-perfect honeymoon! Read on, take notes, and get ready to cross off a lot of items on your wedding to-do list!
Learn more about our stunning Hawaiian island in our free Destination Guide. Inside, we've included our top recommendations for local restaurants, events, shops, museums, outdoor adventures — everything you need for the trip of a lifetime!
How to Plan Your Intimate Maui Elopement
Pick the Dreamiest Venue
You can't really go wrong with your small ceremony's venue on Maui. After all, our island is beautiful no matter where you go! However, you want to narrow down your search as much as you can to make your planning easier. Here are four of our all-time favorites:
Secret Cove
Secret Cove, also referred to as Pa'ako Cove, is the hidden, secluded beach you're dreaming of for your elopement. This small gem is located south of Maui in Makena and offers a stunning backdrop for your ceremony. 
Maluaka Beach
Maluaka Beach is just as stunning as the Secret Cove, just bigger. Picture yourself reciting your vows with the crashing waves in front of you, the soft breeze blowing through the palm trees, and the warm sand under your feet. 
Waianapanapa, Hana
If you're dreaming of a sunset or sunrise ceremony, Waianapanapa in Hana is ideal. It's right by the scenic Black Sand Beach and offers a spectacular view of the Pacific Ocean. The lush forest surrounding you will make for incredible pictures!
Olowalu Plantation House
Last but not least, another great venue for your elopement is Olowalu Plantation. It's a great alternative if you don't wish to get married on the beach. This historic plantation house fits larger elopement parties while still offering gorgeous views. 

Pick a Wedding Planner 
If you want to go to the next level and really enjoy a stress-free elopement planning process, we highly recommend you hire a wedding planner or local agency to plan it all out for you! One of our favorites is Elope Maui. This local company was founded by Ajja Deshayne, a Maui native who spent years doing wedding photography. Now, she specializes in offering unique and tailored elopement experiences to couples from all over the world. You can lie back and let her take care of everything: location scouting, logistical management, travel services, photography, floral arrangements, and more!
Find the Perfect Love Nest for Your Honeymoon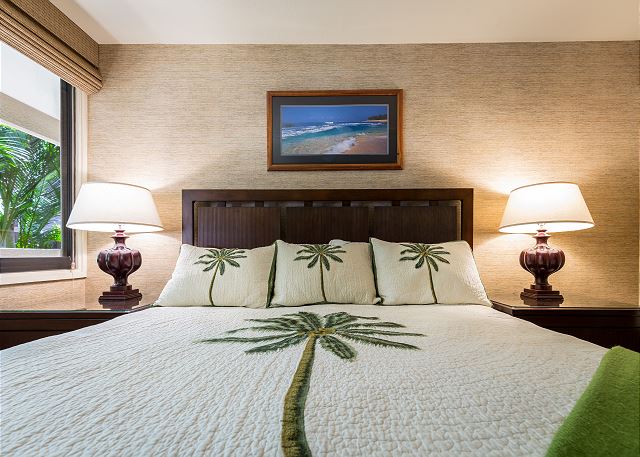 Now that your mind is at ease and you have a better idea of where to start with your Maui elopement, it's time you find the perfect place to stay while you're here. You don't want to stay in a hotel chain for your elopement experience — it's too impersonal. Instead, find your own house or condo and feel like a true local. Not only do they offer more privacy and comfort, but they also help you create lifelong memories in a place where you feel at home. PMI Maui has a marvelous selection of high-end properties with beautiful views. They are all equipped with modern amenities, luxurious beds, and lovely balconies where you can enjoy a bottle of Champagne while gazing at the ocean on the horizon. So, we have one more important question for you. Are you ready for the most magical elopement ever?