Are you looking for fun and out-of-the-ordinary activities on Maui? If so, you've landed on the right blog. When you're done relaxing on the beach for the day and wish to venture into the country, head over to Maui's Lavender Farm! This beautiful spot is perched high on the mountains of the upcountry and offers a delightful experience through enchanting gardens. Discover the history of the place, stroll through the aromatic fields of lavender, and spend a lovely day with your loved ones. Read on to learn more before planning your visit!
Discover more wonderful things to do on Maui with our exclusive, free Destination Guide. We created this planning tool to share some of our favorite local spots, including top restaurants, events, museums, shops, outdoor adventures, and more.
Maui's Lavender Farm Is the Ideal Day-Trip Activity
What Is the Ali'i Kula Lavender Farm?
Maui's Lavender Farm, also known as the Ali'i Kula Farm, is a gem nestled on top of the mountains of Haleakala National Park. This purple paradise is a fantastic destination for curious visitors and nature lovers. The farm features more than 55,000 lavender bushes as well as other plants, like olive trees, gorgeous flowers, and even colorful succulents. 
Tours
As you arrive in the parking lot, you'll be surrounded by the incredible, soothing smell of the flowers. Once you step out on the farm, you'll see the endless rows of lush lavender bushes and their vibrant green and purple colors. The gardens are absolutely enchanting and offer a stunning view of the mountains. Take your time to take it all in as you make your way to the gift shop to inquire about their tours. They offer five per day, starting at 9:30 a.m., and, last about 30-40 minutes. You'll learn a lot about this ground's history and plans for the future. 
Price: $12 per person
More Things to Do in Maui's Upcountry
Since you'll be making the trip to Maui's Upcountry to see the Lavender Farm, why not make the most out of it? You'll already be within the Haleakala National Park, so make sure you enjoy a scenic hike up to the volcano crater! When you come back down, you can stop at Hawaii Sea Spirits Organic Farm and Distillery for a tasting and stop by Maui's most popular bakery in the nearby town of Makawao: T. Komoda Store and Bakery. Their cream puffs are an absolute must-try!

Book Your Maui Home Today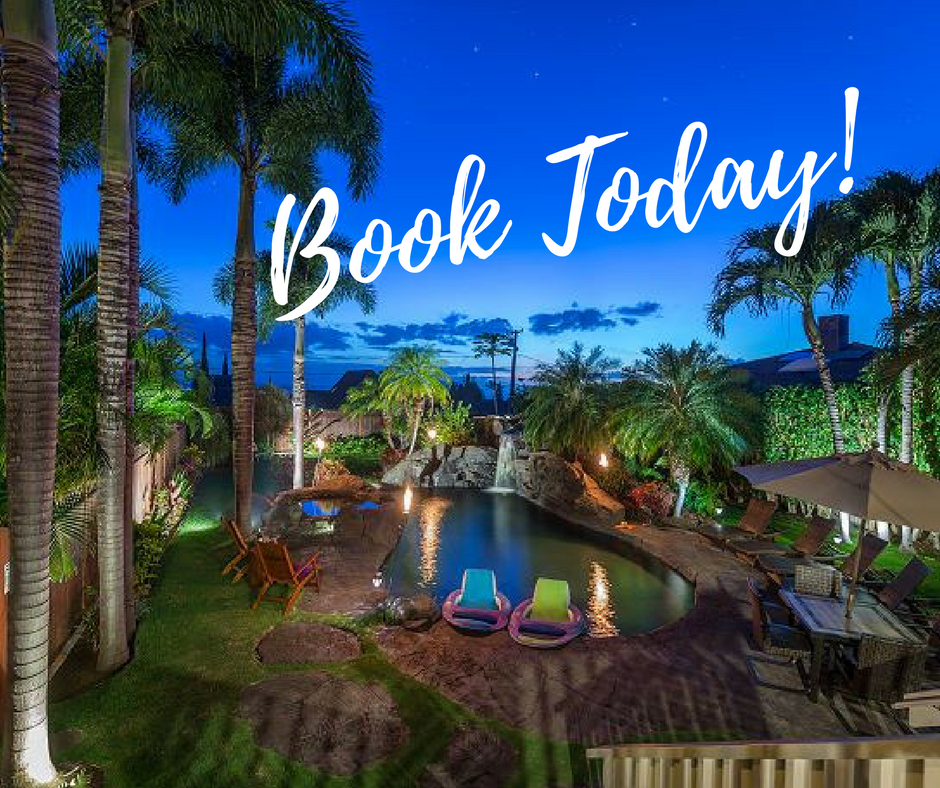 Are you dreaming of your Hawaiian vacation now? It's time to make it a reality. Luckily for you, PMI Maui makes planning easy. We offer a wide selection of high-end Maui properties, all equipped with modern amenities and beautiful views. Take a look at our Kihei Akahi D113 condo, for example. This stunning and modern one-bedroom condo features lovely garden views, earthy and bright colors, a spacious bedroom, a fully equipped kitchen, and even a terrace where you can sip your morning coffee while gazing at the sunrise. The resort it's located in also has two pools where you can cool off after your adventures, a tennis court, and even BBQ areas!