Do you want to have a unique experience during your next trip to Maui? You're in luck! We have the perfect activity for you. Maui ziplining is one of the most popular attractions around the island and offers plenty of fun for you and your family! Fly over lush tropical rainforests and feel the cool breeze in your hair while zooming at more than 50 mph. Best of all, you don't need to lose time planning your day trip; we have gathered our three favorite Maui zipline companies! Read on to find out more and start imagining all the fun you and your loved ones will have.
If you enjoy your Maui zipline adventure, then you are going to love all the other activities around the island! Download our free Vacation Guide and get recommendations for ways to explore like a local. This tool has helped many travelers cut their planning time in half, and we want the same for you! Here are all the things you can find in our guide:
Add Some Fun to Your Trip With These Top 3 Maui Zipline Companies
Maui Zipline Company
Get ready for an adventure! Visiting Maui Zipline Company is a fun, family-friendly activity to enjoy during your stay. Satisfy your dream of flying with a zipline tour over a beautiful tropical plantation. You'll get a peek at some of the island's most stunning views when you launch into the air! The company's five ziplines are located side by side, so you can enjoy the experience right next to your friend or family member. Tours are $116 per person, but if you want simply take a walk in the garden and relax by the lagoon, it's free!
Jungle Zipline
Ready for some family fun? Jungle Zipline is the place for you! It's one of Maui's best zipline and eco-adventures. Discover the beautiful North Shore of the island as you soar over its majestic trees! Jungle Zipline offers three different tours as well as a "walk along" option to explore the tropical park. Tours run Monday through Sunday from 8 a.m. to 4 p.m.
Kapalua Ultimate Zipline Adventure
Kapalua Ultimate Zipline Adventure is the largest all-dual zipline course on the island! Here, visitors can take a leap of faith and jump off the longest and tallest bridge in Hawaii. Kapalua Ultimate Zipline offers several tours options ranging from five to seven lines and even has a moon zip experience! The latter is only available during the summer season, but it's a one-of-a-kind experience you don't want to miss.
All tours are two and half to three hours total and come with an eco-friendly water bottle that you can take home with you as a souvenir!
Complete Your Stay With PMI Maui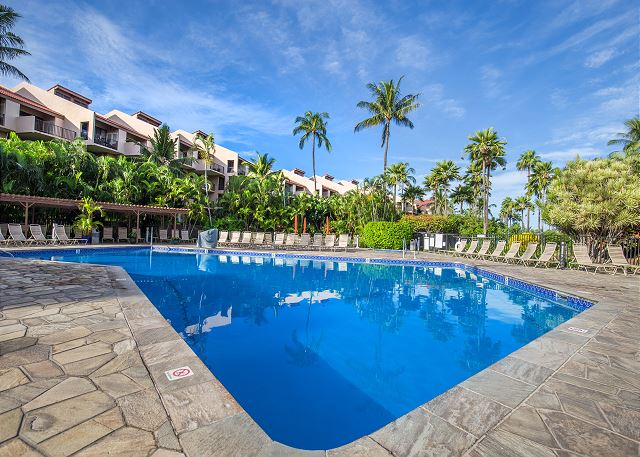 After having the best time ever with your family, come home to a cozy rental from PMI Maui! Our stunning units will make you feel like you found a home away from home. When you stay with us, you can delight in the wonders of our island and live the Hawaiian dream!
Enjoy the whimsical views of our Kamaole Sands 1-102 condo. Relax with a glass of wine on your private balcony, soak in one of the two hot tubs, and enjoy the best night of sleep you've had in months! Beach towels, chairs, and boogie boards are included in the rental, so don't hesitate to head to the beach!
Book your stay today with PMI Maui! We look forward to making your dream vacation a reality!