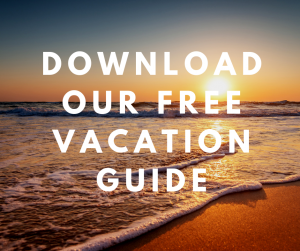 Maui is full of surprises. If you want to explore the secret spots and hidden gems of our beautiful island, go on an unforgettable adventure in Upcountry Maui! Our unique itinerary will help you nail down the most iconic locations in the area while offering a fun, stress-free road trip. Read on to discover four must-see stops and plan your visit today. Then, download our free Destination Guide for more local recommendations, including restaurants, shops, events, outdoor activities, and more!
4 Stops to Make in Upcountry Maui
Paia
The historic town was a plantation hub during the rush of the sugar cane industry.
Nowadays, it's a vibrant and colorful beach town with delicious restaurants and quaint shops. Stop for a bite at Paia Fish Market (their fish tacos are to die for!), go for a walk at Baldwin Beach Park, do some shopping at Maui Hands, and make a detour to the Makawao Union Church to take a picture. This beautiful monument was built in 1917!

Haleakala Crater
Climbing to the top of Haleakala Crater is an amazing adventure for nature lovers! The volcano is the most popular spot on Maui and is a must-see when you visit the Upcountry. Its summit rises 10,023 feet above sea level and offers some spectacular views. The volcano is still active, but don't worry; even though it's predicted to erupt again in the future, you likely won't be around when it happens.

Kula
Kula is a small, rustic area on the slopes of the Haleakala. It's a great place to check out after your hike! Marvel at the beautiful farms and botanical gardens as you breathe in the fresh air of the countryside. The rich, volcanic soil allows Kula to produce some of the best products on the island, and you can take a farm tour to learn more them. Visit the Hawaii Sea Spirits Organic Farm and Distillery, for example, or the Alii Kula Lavender Farm.
Makawao
End your trip in the charming town of Makawao. History comes alive in this former plantation town which was once the home of paniolos, Hawaiian cowboys, back in the 19th-century. Now, Makawao is a thriving art community that's listed as one of the top 25 arts destinations in the United States! Wander through the eclectic shops and galleries on Main Street and don't forget to stop at Maui's most famous bakery, T. Komoda Store and Bakery, for cream puffs.
Make Yourself at Home with PMI Maui!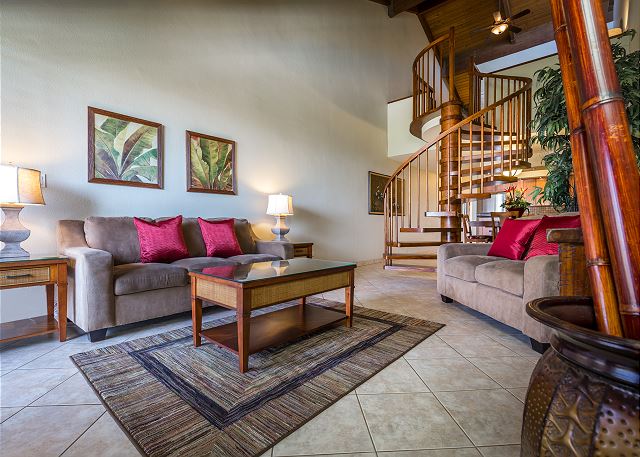 We bet you're already dreaming about a road trip through Upcountry Maui! We want to help make your dreams come true. That's why PMI offers some of the best vacation rentals on the island. Browse our 58 units and find your home away from home today!
The Kamaole Sands 5-409 apartment could be the perfect fit for you. This 2-bedroom unit sleeps up to six people and has a spacious living room, spiral staircase, and two separate bathrooms. It also features beautiful ocean and garden views, plus all the modern amenities you need (washer/dryer AC, WiFi, equipped kitchen, and more). You'll even have access to the resort's large pool area, fitness club, and hot tubs.