There's nothing like a vacation to enjoy your favorite hobby. If yours is fishing, then Maui is a prime destination! Picture yourself casting your line in the turquoise waters of our Hawaiian island, breathing in the salty air around you, and marveling at spectacular views! Sounds like paradise, doesn't it? Well, it's not far from it. Read on to learn all you need to know about fishing on Maui and start planning your trip today! 
Discover more amazing things to do on Maui thanks to our exclusive, free Destination Guide! We've created this tool to help you see all that our gorgeous island has to offer. Inside, you'll find our top recommendations for local restaurants, events, shops, museums, outdoor adventures, and more! 
4
Things to Think About Before Fishing on Maui
 What Kind of Fish Are on Maui? 
Maui's waters aren't just beautiful to look at. There are also filled with a wide variety of fish you can catch! Here is a list of the local species you will most likely encounter: 
Pacific Blue Marlin

 

Striped Marlin

 

Short Billed Marlin

 

Skipjack Tuna

 

Yellowfin Tuna

 
Mahi-mahi

 

Wahoo (also called Ono)

 

Trevally

 

Hawaiian Salmon

 

And more!

 
Do You Need a License to Fish on 
Maui
?
Note that you do not need a license to fish on Maui, as long as your fishing is recreational. If you follow the guidelines on prohibited fishing zones and fish quantities, you are good to go! 
Where Are the Best Fishing 
Spots?
Now that you know about what kind of fish you can catch on Maui, it's time to discover the best places to go fishing. Our lovely Hawaiian island is the perfect playground for fishermen, and here are some of our favorite fishing spots: 
Note on Hana: most residents in Hana fish because their livelihood depends on it. We usually recommend you avoid that area out of respect. If you do decide to go there to fish, please ask for permission. Most likely, locals will say yes, but the respect you show is what matters.  
Where 
Can You Find the Best Fishing Charters?
One of the best ways you can make your fishing vacation a success is by using a local fishing charter company! It's particularly great if you have other members in your fishing party. Fish Maui, for example, is one local company we love to recommend. They're trustworthy, experiences, and offer some of the best boat rentals on the island. They have more than nine you can choose from! Did you know they also offer fishing tours? It's a great way to get acquainted with Maui's waters and ask questions about the Hawaiian fishing styles. 
Find the Perfect Home for Your Maui Fishing Adventure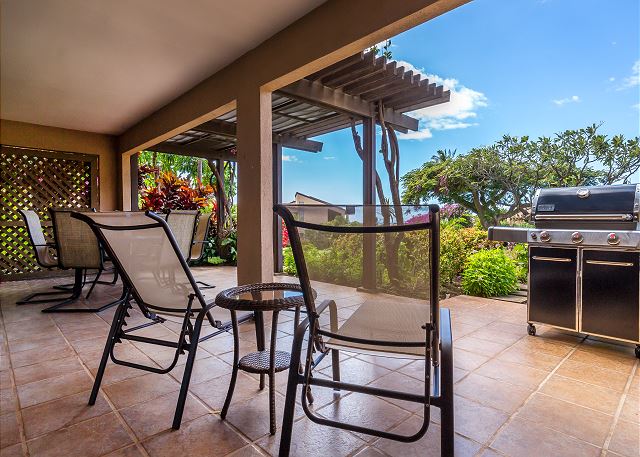 Now that you have a better idea of what your fishing trip to Maui will look like, how about finding a home? Where you stay has a great impact on the overall quality of your vacation, so don't take it lightly! Luckily for you, PMI Maui only offers the best properties on the island. Browse our selection of properties today and pick the one that suits your travel plans the best. Whether you're coming with your significant other only, or bringing your children along, we've got something for you! Did we mention the gorgeous amenities and views each of our condos have?