Are you planning to come to Maui with your little children? How fun would it be for them to become mermaids! Let them enjoy our gorgeous Hawaiian island in the best way possible and make their dreams come true at the same time. Hawaii Mermaid Adventures offers the ideal activity for them. There, they will be equipped with gorgeous fins and learn how to swim in them.  So read on, learn more about this great Maui mermaid adventure, and start planning your trip today! 
Learn about the best things to do on Maui with our exclusive, free Destination Guide. Inside, you'll find our top recommendations for local restaurants, events, shops, museums, and, of course, outdoor activities. 
Get Your Fins Wet 
with a
 Maui Mermaid Adventure!
What is Hawaii Mermaid Adventure
s
?
Hawaii Mermaid Adventures is a company that offers a fun and unique experience that will enchant any kid. Who wouldn't want to turn into a magical creature for a few hours, especially in such a dreamy location as Maui? The experience starts with a safety briefing on land before a swimming lesson in the water. Then, your instructor will capture photos of your children having the time of their lives. They offer both mermaid fins as well as mer-man's! So, no matter the gender of your child, they will still be able to enjoy this once-in-a-lifetime experience.  
Experiences
The mermaid experience is accessible to all ages as long as participants are between 50 and 210 lbs. Pricing for one mermaid starts at $199. To add two or three mermaids to your group, each will cost an additional $139. Did you know their fins come in various colors? Your kids will love choosing their own.  
Hawaii Mermaid Adventures also offers mermaid meet and greets where a mermaid meets your little one on a beach of your choice and tells them wonderful stories and myths about mermaids across the world.  
Other Kid-Friendly Activities 
They 
Might Like
This Maui mermaid adventure isn't the only fun thing to do out here for kids. In fact, there are plenty of activities they can indulge in that will make their vacation unforgettable and give you a chance to spend some quality time with them. For example, they can go on a treasure hunt! During this three-hour excursion, they will follow a guide through the jungle to hike, swim in the ocean, and even solve fun mysteries. You can either drop them off to get some one-on-one time with your significant other or go with them for a fun family adventure! If the weather isn't great, you can also head over to the Maui Ocean Center. They have the largest tropical aquarium in the country!
Make Your Maui Dream Come True with PMI Maui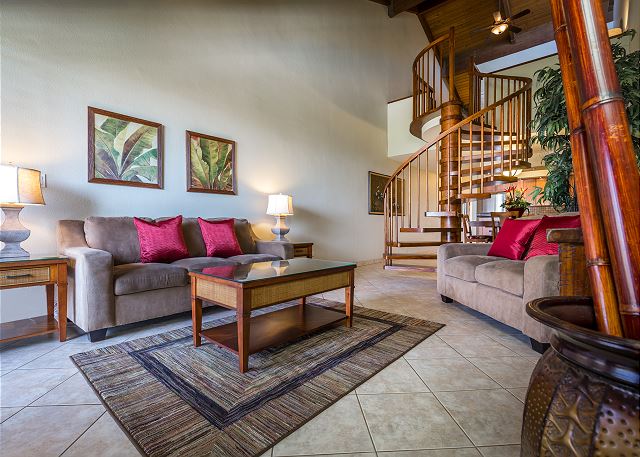 Now that you know how much fun this Maui vacation will be for you and your children, it's time to make it happen! PMI Maui offers some of the best properties on the island. Make your home away from home in one of them and enjoy their incredible, modern amenities, elegant décor, and stunning balcony views. After you've put the kids to bed, pop a bottle of Champagne and enjoy a late–night drink under the Maui stars, smelling the salty air of the ocean in the distance and feeling the warm, Hawaiian breeze brushing over your shoulders.