Did you know Maui has only one winery? It's not a well–known fact grapes don't grow on the Hawaiian islands). However, there's one place where you can experience this delectable beverage, and that's Maui Wine. This beautiful Maui winery produces unique blends that you need to try while you're here. Read on to find out more about this exceptional place and plan your visit today!
If you want to spend the best vacation on Maui, you need to know where to find the best local spots. Lucky for you, we've created a Destination Guide to help! Download your free copy below and gain access to our favorite recommendations for restaurants, events, shops, road trips, outdoor adventures, and more.
Here's All You Need to Know About Maui's Unique Winery
Maui Wine
The story of Maui Wine begins generations ago. Maui's unique winery was created in 1974 from a partnership between C. Pardee Erdman, the owner of Ulupalakua Ranch, and Emil Tedeschi, a winemaker from Calistoga, California. Both aware of the difficulty to grow grapes on the island, they came up with a unique idea: Create Maui's very own, special wine.
The rich volcanic land Maui Wine stands on expands into 23 countryside acres. There are three unique blends to taste during your visit: The pineapple wines, estate wines, and Rose Ranch wines. It's not your usual winery tour—it's an exceptional experience for your senses!
Tours and Tastings
The best part about visiting Maui Wine is that the adventure begins before you even get there. To access the winery, you have to drive along the coast of the island, which offers spectacular views! We highly recommend packing a camera to capture the beauty of Maui. 
King's Cottage Tours
Once you get to the property, make your way to the King's Cottage Tasting Room and notice the ancient trees surrounding you. Some of them have been here since the reign of King Kalakaua and Queen Kapi'olani—150 years ago! The 18-foot bar inside is crafted out of a single piece of local mango wood. Tastings are available every day between 10 a.m. and 5 p.m. Tours of the estate, wine cellar, and production areas are complementary, and depart from the King's Cottage Lanai (porch) at 10:30 a.m. and 1:30 p.m. Plan your visit accordingly!
Old Jail Tasting
If you want a more private setting, book a tasting in the Old Jail! This little house on the estate was once the private office of Captain James Makee. This 40-minute experience lets you taste a selection of four wines (and enjoy appetizer pairings). Most of the wines available for this tasting are not at King's Cottage, so it's truly an exclusive experience! We highly recommend you book in advance due to the limited seating available. The Old Jail Tasting costs $40 per person and runs every day at 2:15 p.m. (Additional 11:15 a.m. tours might be available, so don't hesitate to ask if the regular one is fully booked.
What About Beer?
Wine might be your thing, but what about the people in your party? If you want to please everyone, how about trying Maui breweries? Kohola Brewery is one of our favorites in Lahaina. They won the bronze medal at the 2016 Great American Beer Festival and offer delicious locally crafted lagers and ales! If you want to taste good beer while still enjoying a fun and laid-back setting, then head over to Rock and Brews Restaurant. This local favorite serves some of the best crafts that you can pair with their signature Road to Hana Burger!
Rest and Digest at Your PMI Maui Home!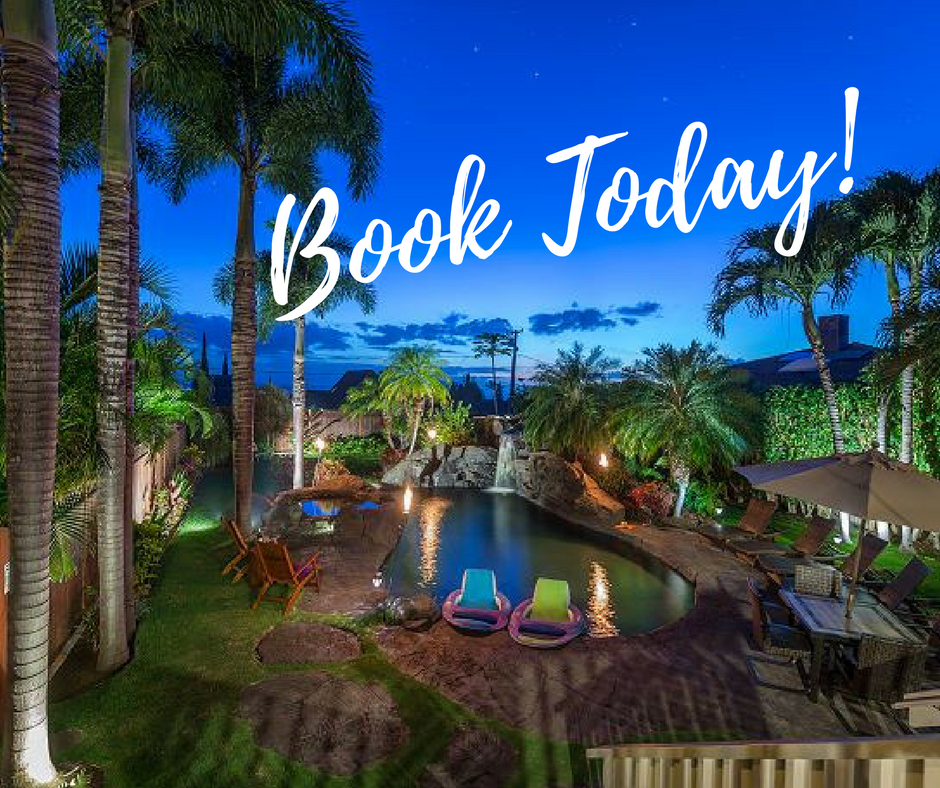 After spending the day at Maui's unique winery, come home to your fabulous home away from home at PMI Maui! We offer some of the best vacation rentals on the island, and they're all finely decorated and feature marvelous views of the Pacific Ocean. Browse our 58 units and find your home away from home today!
If you are traveling with your significant other, you can choose from our selection of beautiful condos. If you are organizing a friend or family getaway, then look no further than the gorgeous 2155 Wai Maka Home! This high-end private house features four bedrooms, 2.5 baths, and can sleep up to eight people. You'll love the spacious living room and modern kitchen, luxurious bathrooms, comfy bedrooms, and an amazing outdoor area! Relax with your loved ones with a glass of wine in hand, grill hot dogs, play board games on the terrace, or relax in the outdoor hot tub under the Hawaiian stars!