Hawaii isn't the easiest place to get to, and once you've booked your flight and made your reservation, it can be tricky to spare an extra penny on activities. Don't worry! In this blog, we'll tell you everything you need to know about exploring Maui on a budget. Spoiler alert: It's totally feasible! Read on to learn our favorite cost-effective activities and plan the best trip ever with your loved ones.
Do you want to make planning even easier? Download our exclusive, free Destination Guide! It features our favorite recommendations for local restaurants, shops, museums, events, outdoor adventures, and more!
The Ultimate List of Budget-Friendly Activities on Maui
Go to the Beach
This first activity is one of the most obvious, but it's still worth promoting. One of the most enjoyable ways to make the most of Maui on a budget is to hit the gorgeous beaches of the island! Picture yourself walking barefoot in the sand, feeling the gentle ocean breeze blowing through your hair, and taking in the spectacular scenery surrounding you! Kaanapali Beach is by far one of the most popular, but don't hesitate to check out Paako Cove for a more secluded experience!
Drive Along the Road to Hana
One of the best things to do when visiting Maui is to drive along the Road to Hana. Not only is it one of our most popular attractions, but it's also a fabulous adventure you don't want to miss. Remember to drive carefully, pack up a bag with water and food, and don't rely too much on your cell phone—there's not much service along the way. Twin Falls and Paia Town are two must-sees!
Visit the Botanical Gardens of Iao Valley
Maui is such a gorgeous place that it can be overwhelming trying to see it all. Some of the most scenic spots include the Botanical gardens of Iao Valley. If heaven on Earth exists, this is it. You can explore the gardens from a paved pathway (no need to be an expert hiker!) and see all the native plants and flowers growing there. Several rest areas are scattered throughout the gardens, so make sure you take some time to sit down and enjoy the incredible beauty of this place!
Taste the Best Fish Tacos on the Island
Maui is full of delicious food, but if you want to avoid fancy restaurants and look for authentic flavors, we highly recommend trying Maui's fish tacos! Paia Fish Market has delicious and fresh options, or head over to the One Tacos food truck in Lahaina! Their homemade salsa is a must-try and the fish torta is to die for.
Budget-Friendly? Yes. Compromise on Comfort? Not With PMI Maui!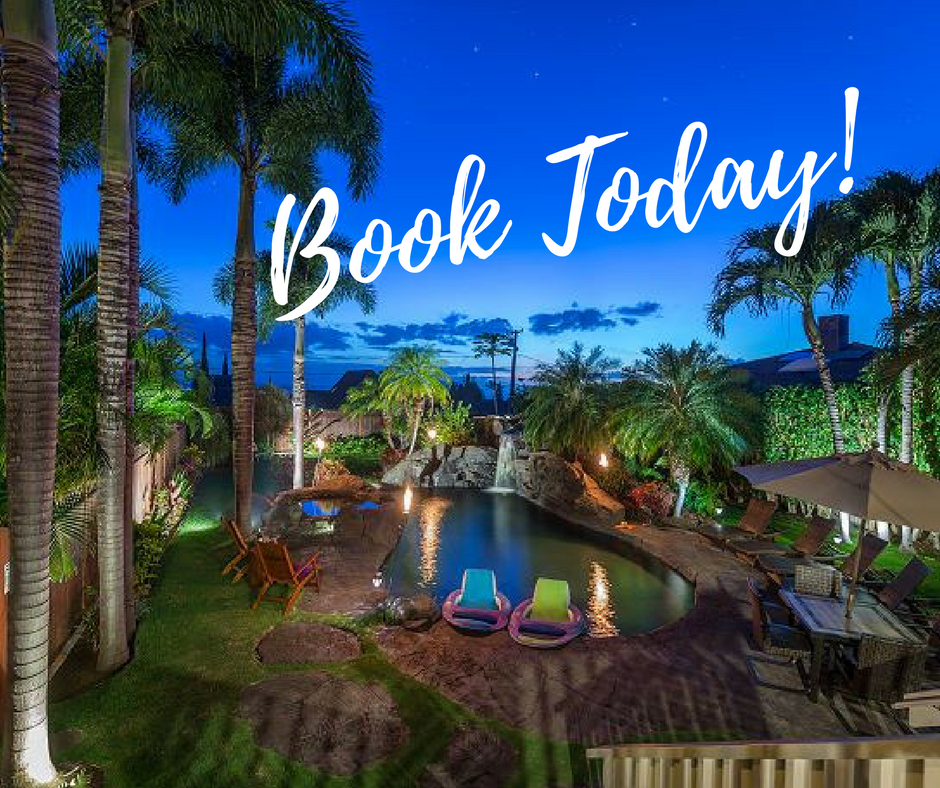 Just because you want to save money doesn't mean you have to lower your standards. Your rental home needs to be comfy, modern, and feel just right! At PMI Maui, we pride ourselves in offering a wide selection of high-quality condos at the best price. Take a look at our Kamaole Sands 2-105 unit! It's the perfect cocoon for couple getaways. This beautiful condo has one bedroom (but sleeps four!) and two bathrooms. You'll also love the fully equipped kitchen, where you can cook delicious meals. There's also a scenic lanai—the perfect place to enjoy a glass of wine after a day of exploring. The ground floor location grants you easy access to the pool and BBQ area!