Are you on the lookout for Maui's best-hidden gems? We have a suggestion for you! Maui's Black Sand Beach is one of the island's most beloved treasures. Your drive along the Road to Hana is incomplete without a stop there! This small, yet charming beach is a must-see on the island, and a nice break for you and your family. You can relax at one of the most stunning places you've ever seen, then explore the surrounding areas to your heart's content! Read on to learn more about this magical Maui spot and start planning your visit today. 
Discover even more gorgeous spots on the island with our exclusive, free Destination Guide! This planning tool can help you find some of the top local restaurants, events, shops, museums, and many other outdoor adventures! 
Here's What You Need to Know About Maui Black Sand Beach
Where Is Black Sand Beach?
Pictures and words cannot describe how pretty Maui's Black Sand Beach is. You're going to have to go and experience it yourself. In the meantime, we can try and give you an idea of the treat that awaits you. The beach is located in Waianapanapa State Park, a stunning area that features volcanic rocks and magnificent waves. 
Marvel at this unique black stone and black-sand beach as you drive along one of the most iconic drives on the island: the Road to Hana! We don't recommend spending the day there, but it's definitely one of the greatest spots along the route for a short break!
Note: Black Sand Beach is very popular and tends to get a bit crowded. For more privacy, try and get there early in the morning.
Things to Do
Black Sand Beach might not be big, but there's plenty to do once you get there. First, soak in the incredible beauty. Discover a little cave that overlooks the water (Use caution, the rock can be slippery) and glaze out at the aqua blue water in front of you. Take some time to listen to the sound of the waves crashing against the lava rock beneath you, then walk along the path that lines the cliff for additional scenic views. Make sure you keep an eye out for sea turtles—it's not rare to see several in one trip! Maui Black Sand Beach also has a gift shop you can visit before you head back. Keep in mind that there are no food options. We recommend you bring a little picnic basket packed with snacks and drinks!
Tip: Make sure you pack a towel in your car. You'll definitely want to clear your feet of black sand before heading back! 
Retreat to Your Beautiful Maui Home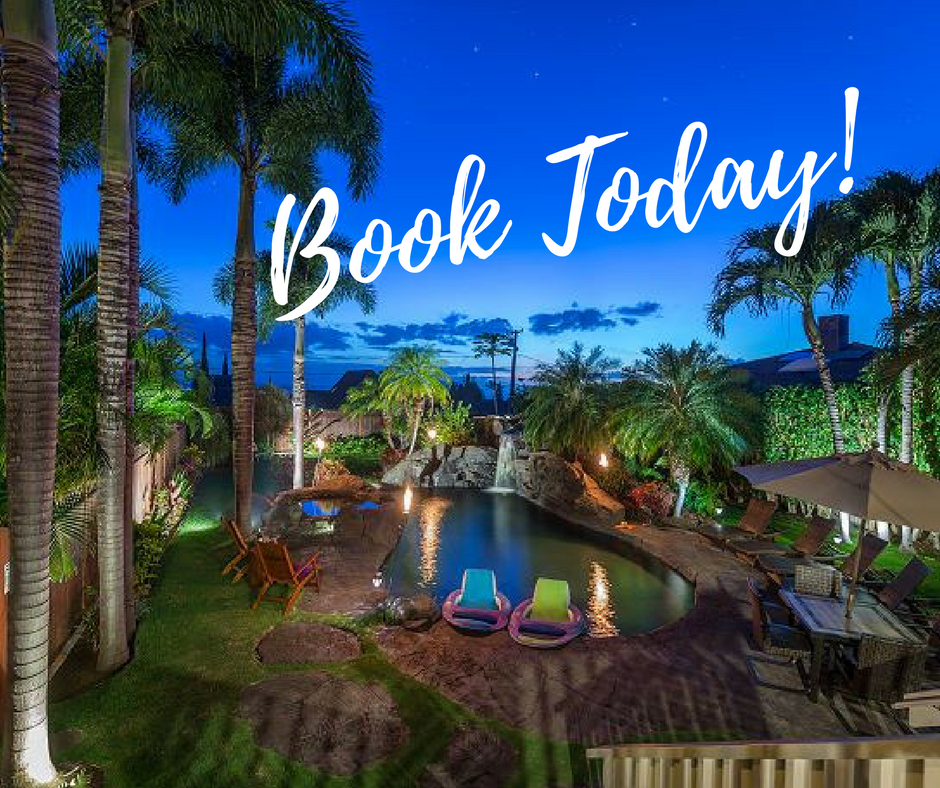 After you finish your gorgeous drive along the Road to Hana (and visit to Maui's Black Sand Beach), come home to a cozy PMI Maui rental! We offer a high-end selection of condos that will make your Hawaiian dreams come true. Take a look at our Kamaole Beach Club C-208, for example. This lovely 2-bedroom condo offers unique ocean views and easy beach access! You'll love the earthy tones, cozy decor, fully equipped kitchen, and modern bathrooms.