Are you a nature lover? Do you like exploring hiking trails and discovering natural wonders along the way? Well, Maui is the perfect destination for that! Plan a day trip to the western part of the island and discover the beautiful waterfalls that hide there. They're not easy to access, but they're worth it! Read on to learn all you need to know about west Maui waterfalls and get ready to spend a fun day with your loved ones!
Do you want to discover more exciting things to do on Maui? You're in luck! We have the perfect planning tool for you. Download our free Destination Guide and learn about our favorite local restaurants, events, museums, shops, and of course, outdoor activities!
What to Know Before Exploring West Maui Waterfalls
There are a few waterfalls in the West Maui Forest Reserve and West Maui Mountains, and they're quite impressive. The mountain range is also called "Kahalawai,"meaning "house of water". It's a magical place full of hidden treasures and breathtaking nature, and the waterfalls can be hard to find—but with a little patience and a lot of determination, you might see some!
How to See Them
By Helicopter
The best way to marvel at west Maui waterfalls is by helicopter. As we mentioned before, the waterfalls are hidden within the reserve, and sometimes too dangerous to be explored. If you're not an expert hiker or wish to remain safe, your best bet is to go on a helicopter tour. Not only will you get to enjoy a unique and thrilling experience, but you will have a better view of those spectacular falls. Remember to take a camera with you!
By Foot
If you're the adventurer type, you can try and see some waterfalls on foot. The Maui Mountains offer a wide range of hiking trails, and if the weather conditions are good, you might see the waterfalls (but keep in mind it's unlikely). Focus on the back section of the reserve and head for the Wall of Tears! It's not very well known due to its remote location, but it features more than 17 waterfalls that cascades down the mountain cliff! We highly recommend going on a guided hike with Hike Maui. They often have access to private properties which gives you a higher chance of seeing waterfalls.
More Waterfalls on Maui
If you want to see other outstanding Maui waterfalls, don't limit yourself to the western part of the island! The Twin Falls is one of the most popular waterfalls and features a mysterious cave that you can explore. If you want to find a scenic waterfall you can swim in, we recommend the Seven Sacred Pools! It's another iconic spot on Maui where you can swim, and even have a picnic with your loved ones.
Find Your Maui Home Today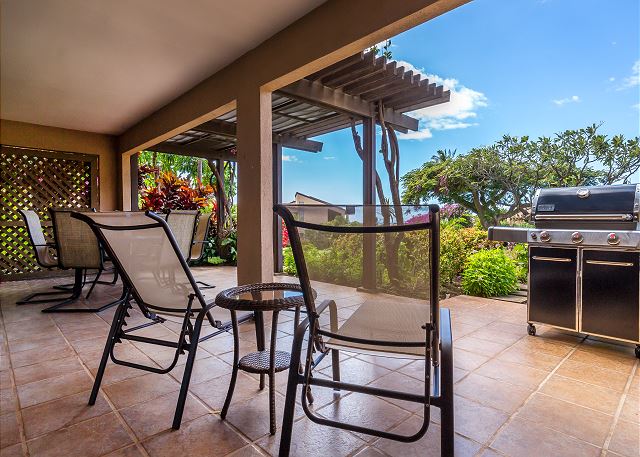 PMI Maui offers some of the best vacation rentals on the island, so why look elsewhere? Browse through more than 58 beautifully decorated condos and find your home away from home (with marvelous views of the Pacific Ocean)! 
If you're traveling with your family and friends, you're going to love Kamaole Sands 5-409. This 2-bedroom unit sleeps up to six people and has a spacious living room, a spiral staircase, and two private bathrooms. It also has beautiful ocean and garden views, plus all the modern amenities you need (washer/dryer, AC, Wi–Fi, fully equipped kitchen, and more). After your hike on the island (or helicopter ride), come home to take advantage of the resort's hot tubs, pool, or gym! It's everything you'd expect at a high-end hotel—but better!