Maui has some of the best beaches in the world. From the black sands of Wai'anapanapa to the surf-friendly Kama'ole, every stretch of sand offers something unique for you to discover. Make your vacation dreams come true when you experience five of the best Maui beaches!
Discover more beautiful beaches and things to do when you access our free Vacation Guide! From dining and shopping to outdoor activities, our guide has everything you need for a memorable Maui vacation.
Your Guide to the Best Maui Beaches
Ka'anapali Beach
Kaanapali Beach is one of the best beaches you can find on Maui. It's a spectacular spot on the west side of the island where you can enjoy sunbathing in a dreamy, pristine, white-sand, and crystal-clear-water setting. Walk along the concrete path and discover restaurants and shops on your way. Stop for some shopping and taste a delicious ice cream before heading back to the ocean. There are some impressive cliff jumping spots on the north end of the beach at Black Rock for the most adventurous travelers.
Paako Cove
Paako Cove is one of Maui's south shore best secret coves. It's a beautiful empty beach with stunning island views on the horizon, making for a perfect sunset spot. The golden sand of this secluded treasure shines in the sun, and the surroundings of lava rocks are most beautiful in the early morning light. Bring water shoes and walk to their tide pools or climb above and discover other beautiful little spots.
Napili Beach
Napili Beach is a wonderful place for families. On top of looking like a postcard, this beautiful northwestern beach also offers a quiet retreat from the crowded areas and is ideal for an afternoon of rest. Observe sea turtles as you lie on the sand and feel the light breeze swaying through the palm trees above you. It's a dream come true for sunbathers, and the calm waters are perfect for a nice swim.
Kama'ole Beach
Kamaole Beach Park can be found in the town of Kihei and offers three beaches (Kama'ole I, II, and III). The largest is Kama'ole I, which sports a white sand beach perfect for surfing, snorkeling, or other activities. Kihei is a great place to book a Mau Eco Tour so you can: learn how to surf, explore Maui's coastline in a kayak, or hike in a nearby forest.
Wai'anapanapa State Park
Wai'anapanapa State Park is 120-acres of seclusion. A stop on the Road to Hana, Wai'anapanapa is known for its black sand beach, locally known as Pai'loa. While the beach itself is small, it is a great place to visit if you are camping in the state park or want to see a black sand beach up close.
Your Relaxing Beach Day Starts with PMI Maui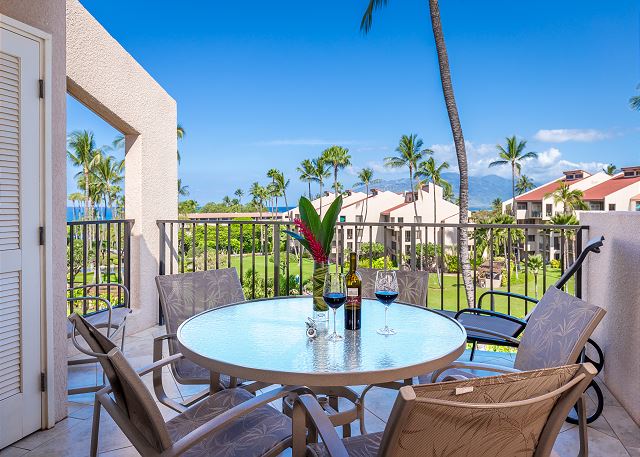 After spending an incredible afternoon on one of the best Maui beaches, return to your luxurious PMI Maui rental. Our homes and condos are close to the sand and come with beach towels, chairs, and boogie boards!
For example, you can enjoy the modern amenities and stunning views of our Kamaole Sands 6-401 condo and relax with a glass of wine on your private balcony. Or, spend your evening in one of the two private hot tubs or a large pool area. When you stay with us, you get to experience the island like a local.
Book your stay today and start planning the vacation of your dreams! We look forward to hosting you soon.