Is the rain and cold weather of the Pacific Northwest getting you down this year? Stop dreaming about sunshine and a beach and enjoy it when you book a trip to Maui, Hawaii! A flight from Portland, Oregon to Maui is both affordable and enjoyable allowing you to spend more time planning what you are going to do when you get here instead of how.
Looking for more things to do while you are here? Need up-to-date information on places to eat, sights to see, and things to buy? Read our free vacation guide below for all of that and more!
How to Plan the Perfect Trip to Maui
Best Route from Portland OR to Maui HI
A roundtrip flight from Portland (PDX) to Maui (OGG) takes six hours if you are flying direct or nine hours if you opt for a layover. Layovers usually happen in San Francisco (SFO) but can also save you around $100 per person. Flying nonstop (season dependant) is around $500-600 while adding a layover in SFO will bring the cost down to around $255 per person. At the worst, you are going straight to Maui instead of stopping over on the big island.
Best Things to See in Maui and how to pack
A good guide is nothing without some of our favorite picks to see, right? If you are only here for a few days we definitely want you to go:
Whale Watching on Maui – Off the coast of our waters, the humpback whales grace us with their presence for months at a time. Coming down for their winter migration, the humpback whales are majestic titans of nature that are mesmerizing to watch. You can either book a tour to see them up close or try your luck at one of the observation stations on the island.
Surfing on Maui – There is nowhere better in the world to surf than on Maui! The birthplace of the Olympic sport, Maui has beaches suited for beginners, novices, and pros to test and train their mastery of the ocean. Shred some gnar and surf the beaches of Maui year-round.
Treat Yourself to the Ultimate Hawaiian Vacation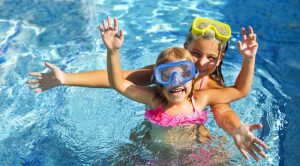 You could be going to the most beautiful places on Earth like Maui and still not enjoy a relaxing vacation. It all comes down to where you stay, don't you agree? Be kind to yourself this upcoming trip and book a top-notch home through PMI Maui! We offer high-end, spacious, and modern properties that will take your Maui getaway to another level of relaxation.
Please take a look at our Wailea Ekahi 46b condo! You'll love its modern decor and amenities, and the gorgeous ocean and garden views. It's an excellent unit for couples. The condo offers two bedrooms and two baths, an extra-large lanai with lounge chairs, a BBQ gas grill to cook dinner, a pullout queen sofa sleeper, two large flat-screen TVs, as well as full access to the resort's pools, tennis courts, and beachfront. What are you waiting for? Book it before it's gone!