Exploring the diverse Maui wildlife offers a fantastic and unforgettable experience for your vacation. The island is home to many fascinating creatures, from the graceful humpback whales gliding through its warm waters to the playful spinner dolphins and the elusive axis deer roaming its lush landscapes. Whether you're a seasoned nature enthusiast or a curious explorer, Maui's wildlife presents a captivating realm waiting to be discovered.
If you want more ideas to plan your vacation itinerary, download our free Vacation Guide. This guide is packed with top recommendations on delectable eateries, popular attractions, and exciting things to do to make your Maui trip unforgettable. Download your copy and get started planning!
Explore the Wonders of Maui Wildlife
Maui's variety of landscapes and warm climate offer a home for a wide range of animals. Each unique animal or plant adds to the island's distinct natural character. It makes exploring Maui's wildlife a unique experience that showcases the island's natural beauty and history. It's a perfect outdoor activity that offers visitors a unique and enriching experience in Maui and unique to Hawaii. Here are some great places to explore.
Birds at Kealia Pond National Wildlife Refuge
The Kealia Pond National Wildlife Refuge is a must-visit for bird lovers. Not only will you see common species, but you'll also get to spot endangered birds like the Hawaiian stilt and coot. Other places like the Kapalua Coastal Trail and the Ahihi-Kinau Natural Area Reserve offer diverse wildlife, particularly birds like the Pueo owl, and small mammals.
Hiking Trails Great for Nature and Wildlife Viewing
Hiking along wildlife trails like Waihe'e Ridge Trail allows you to see deer and other small animals. Have fun looking for mongoose, Nene geese, Hoary bats, and boars.
Marine Life on Maui
Maui's underwater world is just as fascinating as its landscapes. Seeing these animals can be an exhilarating experience. From manta rays to monk seals, marine life is often one of the greatest highlights of a Maui vacation. You can snorkel with the sea turtles, visit coral reefs, and see fish like the raccoon butterflyfish, and so much more.
Maui Ocean Center
The Maui Ocean Center is an aquarium that offers a wealth of information about Hawaii's marine life. This center is dedicated to educating and preserving Hawaii's species, some of which can be found nowhere else in the world. If you love marine animals, make sure you visit this aquarium.
Maui Wildlife and Marine Life Guided Tours
Wildlife tours can enrich your Maui experience, such as the West Maui Mountain Waterfall and Ocean Tour via Horseback or the Turtle Town Snorkel with Photo and Video. These guided tours will get you up close and personal with the wildlife in a safe and respectful way while learning about their habitat.
Have the Ultimate Experience in the Best Places to Stay on Maui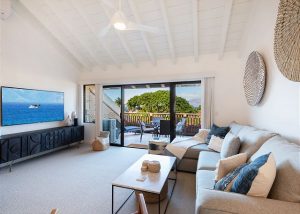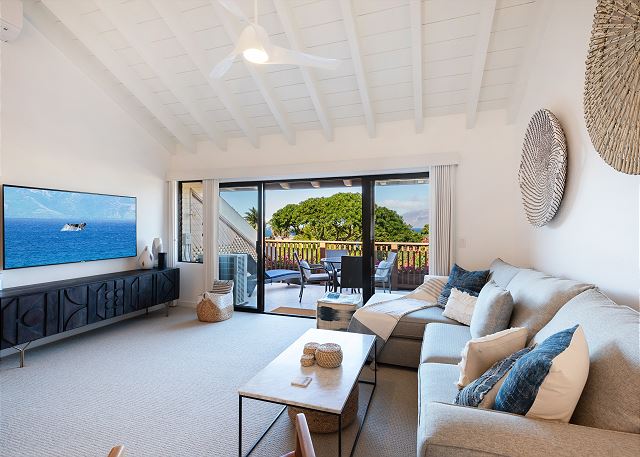 Seeing Maui wildlife on your vacation is one of the most exciting things to do on the island. And it is definitely worth taking a day or two to explore. And, if you're looking for a great place to stay in Maui, we offer luxurious accommodations to retreat to after your wildlife adventures. Our gorgeous condos will ensure a comfortable and elegant stay, enhancing your Maui experience.
Our prime locations provide easy access to wildlife viewing spots, ensuring a delightful encounter with Maui's natural inhabitants. Check availability for your dates and make your Maui dream vacation a reality!