Are you planning a winter getaway to the beautiful island of Maui, Hawaii? Well, you're in for a treat! Winter on Maui is a fantastic time to explore this tropical paradise without the crowds of the summer months. With temperatures ranging from the mid-70s to low 80s during the day and the chance to witness majestic humpback whales, there's no better time to visit. In this blog, we'll guide you through the best activities and experiences to make your winter trip unforgettable.
Plus, don't forget to download our free Vacation Guide for expert recommendations on exciting attractions, interesting things to explore, and top-notch restaurants with exquisite Hawaiian cuisine. Get your copy and start planning today!
5 Exciting Things to Do in Winter in Maui
Winter on Maui
Maui's winter, from November to February, offers an enchanting escape. Enjoy daytime temperatures in the mid-70s to low 80s and comfortable mid-60s evenings. While some elevated areas may start cool in the morning, it usually warms up to the 70s during the day.
Maui in the winter does bring more occasional rain showers, so make sure to account for that in your plans. Bringing several layers of clothing, a compact rain jacket, and sturdy hiking boots is highly recommended. This will make your vacation more comfortable!
Whale Watching
The winter season is the best time for whale watching in Maui. Humpback whales visit the warm waters of Maui during this time, and many whale-watching tours are available, like Sunrise Whale Watch and Kayak Whale Watch. Additionally, visit the National Marine Sanctuary to learn more about these magnificent creatures!
Visit Maui's Gorgeous Beaches in Winter
Maui has many beautiful beaches that can be enjoyed year-round. The winter season is a great time to visit the beaches because they are less crowded than in the summer months. Check out Makena Beach State Park for two great beaches to relax on. Or take a trek up to Pu'u Olai Volcano Cinder Cone for a fantastic view.
Hiking
Maui has many beautiful hiking trails that can be enjoyed year-round. The winter season is a great time to hike because the weather is cooler and more comfortable. Some great places to check out are Kuloa Point, Sliding Sands Out-and-Back, and Pipiwai Trail.
Snorkeling and Scuba Diving
Maui has many great snorkeling and scuba diving spots that can be enjoyed year-round. The winter season is a great time to snorkel and scuba dive because the water is clearer, making it an excellent time to see the underwater magnificence of Maui.
Festivals and Events
Maui has many festivals and events during the winter season, including the Hawaii International Film Festival and the Maui Oceanfront Marathon. It's an excellent way to enjoy the island with the locals!
Stay in Beautiful Maui for Your Winter Vacation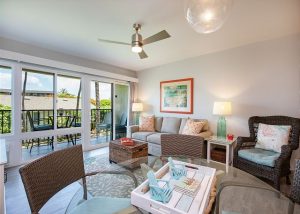 As you plan your winter adventure in Maui, consider making your stay even more extraordinary with PMI Maui's luxury vacation rentals. Our modern and clean accommodations will provide you with the comfort, convenience, and luxury you deserve during your Maui getaway.
At PMI Maui, we offer some of the best vacation rental properties on the island. Feel like a local during your stay with gorgeous Hawaiian-style décor and fully equipped kitchens to make your favorite meals.
Check availability and experience Maui in style!