A trip to Maui is literally not complete without a plan to see the great outdoors! From colorful plants to protected wildlife, see why people leave here with their entire lives changed by the majesty of Maui. Read all about the great hiking, swimming, snorkeling, and other things you can do when you are looking to plan some Maui Outdoor Recreation!
Need even more recommendations? Discover more amazing things to do on Maui in our exclusive, free Destination Guide! We created this tool to share some of our favorite activities. Learn about the top local restaurants, events, shops, museums, outdoor adventures, and more!
The Best Options for Maui Outdoor Recreation
Looking to conquer the great outdoors? Read below for a few of our favorite things to do while we are here!
Maui Kayak Adventures
One of the best companies for kayak tours on Maui is Maui Kayak Adventures. Discover the beauty of Makena in the south part of the island or Olowalu on the west side. There's nothing more relaxing than paddling away on an endless ocean, feeling the breeze rushing through your hair, and looking back at the coast to see one of the most jaw-dropping coastlines in the world. You can either go on a group tour for $89 per person or, if you prefer a more intimate experience, book a private tour for $159 per person.
Paddleboarding Adventures
Want the fun of surfing without actually surfing? Try a Maui Paddleboarding adventure! Paddleboarding is a great full-body workout on the water and can be a great way to see the island from a different perspective.
Surfing in Maui
Explore surfing the way indigenous Hawaiians have for centuries when you visit Maui, Hawaii. Maui is the land of adventure, and it's only natural for you to want to get out and explore it. Surfing on Maui is very popular and can provide you with the exciting experience you seek. Whether you're a beginner looking to learn how to surf or a pro seeking a new challenge, read why surfing is better on Maui.
Maui Scenic Drives
Explorers thrive on Maui, so if you're an adventurous spirit, you found the right place! Think about all the beautiful landscapes you'll see, palm trees, lush jungles, turquoise blue ocean fronts, quaint towns, and more. The best way to discover all the gems our island has to offer is to go on a fun road trip!
Maui Rafting
Can you think of any better destinations for fun in the sun than the Hawaiian islands? We can't! Make the most of your vacation and have an adventure while you experience the natural beauty of Maui! One of the greatest ways to do that is to hop on a rafting tour! Getting out on the dark Pacific waters with stunning vistas of the island and a unique perspective straight out of a dream.
Whale Watching
Maui is a dream vacation destination any time of year. As temperatures start dropping nearly everywhere else in the U.S., Hawaii's climate stays warm, sunny, and beautiful all year long. The beginning of November marks the start of whale watching season on Maui. Nothing compares to seeing a humpback whale break through the calm water and greet you with a wave of its fin.
South Maui Hikes
You've likely already heard of Maui's gorgeous beaches, but did you know our lovely Hawaiian island also boasts spectacular hiking trails? If you love nature and enjoy exploring the outdoors, then you cannot miss the four South Maui hikes we have in store for you.
Fishing On Maui
There's nothing like a vacation to enjoy your favorite hobby. If yours is fishing, then Maui is a prime destination! Picture yourself casting your line in the turquoise waters of our Hawaiian island, breathing in the salty air around you, and marveling at spectacular views!
FOR FAMILIES WITH CHILDREN
Are you traveling with kids? Sometimes it can be difficult to find activities that please the whole family, but not on Maui! Indeed, our stunning island offers many recreational opportunities for visitors of all ages. Whether you want to spend an afternoon relaxing at the beach or experience a guided tour together, we've got you covered! Here are some epic outdoor activities we think your family might enjoy. 
Finding the Best Vacation Rental on Maui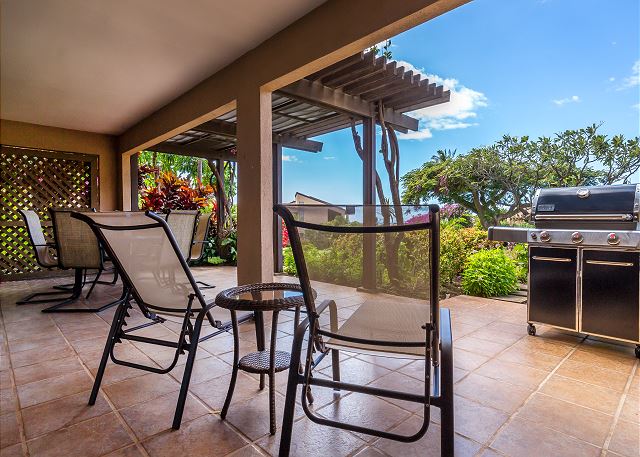 Now that you have a better idea of what your outdoor recreation options on Maui will look like, how about finding a home? Where you stay has a great impact on the overall quality of your vacation, so don't take it lightly! Luckily for you, PMI Maui only offers the best properties on the island. Browse our selection of properties today and pick the one that suits your travel plans the best. Whether you're coming with your significant other only, or bringing your children along, we've got something for you! Did we mention the gorgeous amenities and views each of our condos have?