Do you want to surprise your better half with an incredible vacation to Maui? If so, you've landed on the right page. It's time to make your dream trip come true and rekindle your romance under the Hawaiian sun. In this blog, we'll tell you everything about the top Maui romantic activities so that you and your significant other can have the best time ever. From scenic hikes to exciting adventures through the countryside— not to mention splendid beaches, one thing is for sure: You're in for a treat!
Learn more about what Maui has to offer in our exclusive, free Destination Guide. Inside, you'll find our favorite recommendations for local restaurants, shops, events, museums, outdoor adventures, and more.
Plan a Magical Date Night With These 4 Maui Romantic Activities
Marvel at Maui's Sunrise
If you're coming to Maui for your romantic getaway, we can only assume you're an avid lover of nature—and so is your sweetheart! What better way to start your adventure with a stunning Maui sunrise? The hike up to Haleakala Crater, a majestic volcano with incredible views of the island, is gorgeous in itself, but the reward that awaits at the top is even better. It's also a wonderful spot to get down on one knee, if that's what you have in mind!
Picnic at Maui Black Sand Beach
One of our favorite Maui romantic activities is a lovely picnic at Black Sand Beach. Pack up a delicious basket and head over to one of the most beautiful beaches on the island. Not only is it along the famous Road to Hana, but it's also a treat for the eyes. Walk on the soft, black sand and enjoy the view of the turquoise water from the little cave carved in the black rock. 
Tour a Winery
Did you know Maui has its own winery? We bet you and your significant other will love touring it during your romantic getaway. Maui Wine was created in 1974 and is located on a splendid, 23-acre property in the country. Head over to the King's Cottage for a private tasting and tour the estate afterward! 
Enjoy a Date Night on a Dinner Cruise
End the day with a romantic dinner aboard one of Maui's cruises. Pride of Maui Sunset Dinner is ideal if you want to surprise your better half. You can enjoy a drink on board while gazing at the ocean and the horizon, dance to the rhythm of the live music, and have a delightful dinner filled with delicious Hawaiian dishes!

Find the Perfect Home for You and Your Better Half With PMI Maui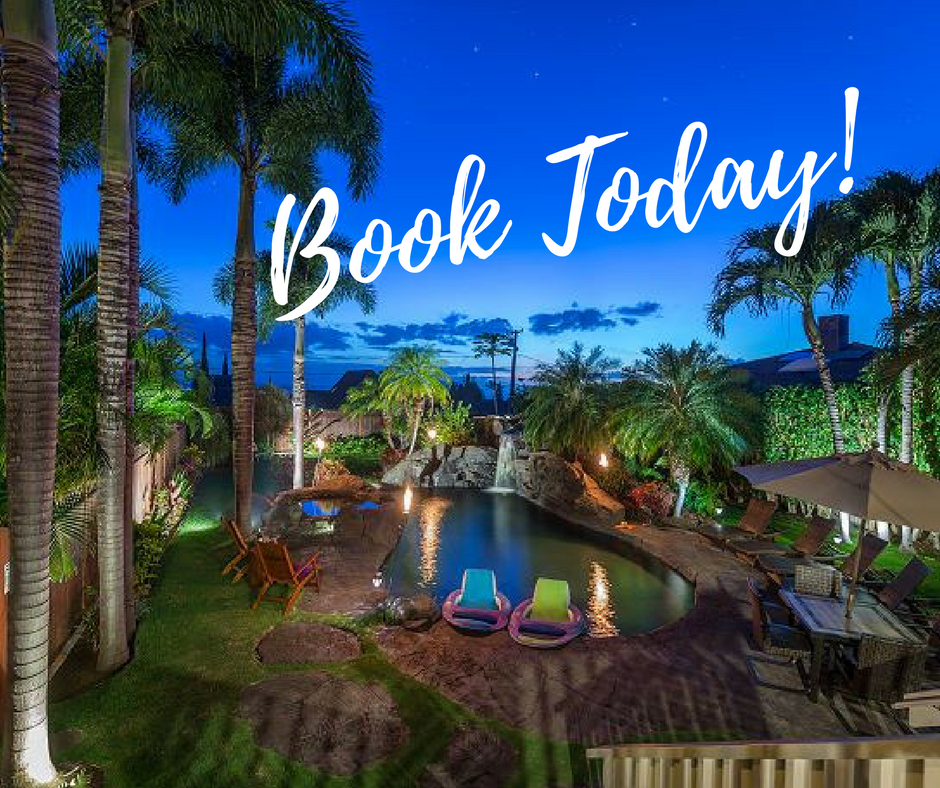 Your romantic vacation on Maui requires a romantic place to stay, and we're here to help you find yours! PMI Maui offers a high-end selection of condos that will make your Hawaiian dreams come true. Take a look at our Kamaole Beach Club C-208, for example. This lovely, two-bedroom condo offers unique ocean views and easy beach access! You'll love the earthy tones, cozy decor, fully equipped kitchen, and modern bathrooms. Spend time unwinding on the couch, cooking a delicious, homemade dinner, and dreaming the night away on the plush bed. Wake up the next morning to an incredible view on the balcony and sip on a hot cup of coffee while gazing at the distant ocean!