Maui is beautiful during the day. With all of the hiking trails to explore, waterfalls to bathe in, and gorgeous beaches to enjoy, you won't get bored. Did you know that our splendid island is just as fun at night? Relax for a couple of hours after your daily adventures, then get ready for a fun night out! Read on to discover some of our favorite things about Maui's nightlife and start planning your trip today.
Do you want to make your vacation to Maui the best it can be? Download our free Destination Guide! It features some of the top local restaurants, events, shops, outdoor activities, and more.
Experience the Best of Maui's Nightlife
What Is Maui's Nightlife Like?
Maui isn't a big island, yet there are so many things to do once the sun goes down. Whether you are an adrenaline junkie or prefer more relaxing activities, we have you covered. Kaanapali and Lahaina are two areas that come alive at night, as bars and restaurants usually stay open til 10 or 11 p.m. Maui doesn't offer a crazy nightlife experience, so don't expect wild clubs or parties—the early morning snorkeling wears everyone out! Instead, relax, go with the flow, and have a nice time with the locals. 

Where to Find the Best Bars
Dirty Monkey
Dirty Monkey—conveniently located on Front Street—has repeatedly been voted "Best Bar on Maui" by Maui Time Weekly. It's a great place to go if you want to enjoy delicious food, craft cocktails, and a modern atmosphere. If you're a whiskey lover, you're going to adore their bar menu. They have an impressive collection of whiskeys from all over the world! Happy Hour is served daily from 3 to 6 p.m., and the bar doesn't close until 2 a.m.! It's also a great place to catch live music or a trendy D.J.
Milagros
All that time on the beach probably made you thirsty. What better to quench your thrist than a fresh margarita? Head over to Milagros and enjoy some of the best in Maui! Their menu is also to die for. Prepare yourself for tasty island cuisine mixed with tex-mex flavors! The Mahi-Mahi fish taco plate is one of our favorites. The fish is caught daily and served with corn tortillas, cheese, salsa, black beans, their homemade guacamole, and a mouthwatering Thai chili sauce drizzle! 
Charley's Restaurant and Saloon
The history of Charley's goes all the way back to 1969. This local landmark is mostly known for its amazing music lineup (they have a show every night of the year!) and events. When you step into Charley's, you can enjoy the authentic, welcoming spirit of Maui. Did you know Charley's is Willie Nelson's favorite spot on the island?
Night Activities and Entertainment
If you don't feel like sitting at a bar or going downtown, what about attending a traditional show? Luaus are a great opportunity to experience Hawaiian culture and food. The word luau refers to a celebration of food, dance, and Polynesian/Hawaiian culture. One of our favorite luaus is the Te Au Moana show! You'll be greeted with a flower and shell necklace, then taken to the bar where you can grab a fresh, tropical cocktail. Finally, get ready for a colorful and vibrant show.


Find Your Ideal Maui Home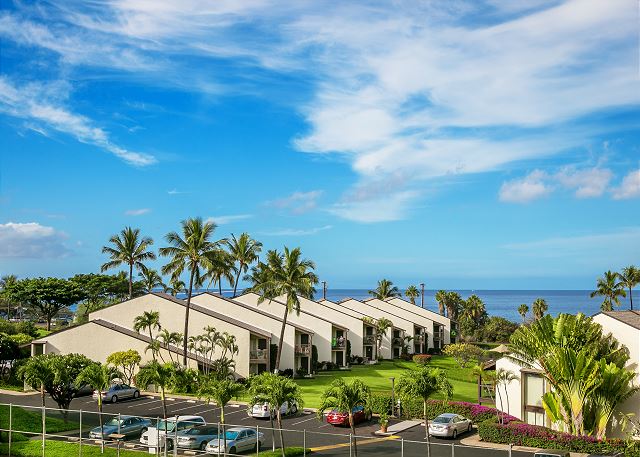 The only thing missing from your fun nighttime plans is a cozy place to stay. When you select one of our rentals, you're not just visiting Maui; you live here! Don't settle for a tourist experience—instead, get a unique local experience surrounded by modern comforts and gorgeous amenities!
Take a look at our Kamaole Sand Unit, for example. We have a feeling you're going to love this two-bedroom condo. It can sleep up to six people and gives you access to a variety of fun activities within walking distance. Unwind surrounded by the earthy decor and white, exposed-beam ceiling. Then, relax on the spacious deck overlooking our beautiful resort garden. It's the perfect spot for a first cup of coffee in the morning or a chilled glass of wine in the evening. In addition to modern amenities such as Wi–Fi and a fully equipped kitchen, you also have access to the resort's tennis courts, hot tubs, and beautiful pools.