Maui is the island dreams are made of. Despite having a wide selection of fabulous attractions and famous locations you can visit, it also boasts many treasures away from the crowds just waiting to be discovered. In this blog, we'll reveal four off-the-beaten-path things to do on Maui — they're sure to spice up your vacation and make you feel like a true adventurer. So, read on, add these activities to your bucket list, and get ready for an exciting Hawaiian adventure!
Did you know we created an exclusive and free Destination Guide to simplify your trip planning? Download your free digital copy today and discover our selection of recommendations, including top-notch local restaurants, events, museums, shops, outdoor activities, and much more. 
Discover Our Favorite off the Beaten Path Things to Do on Maui
Swim in the Olivine Pools
Maui has no shortage of beautiful waterfalls, but if you want to avoid the crowds while still enjoying a swim in a gorgeous backdrop, then the Olivine Pools are ideal for you. They earned their name by the presence of this gem on the volcanic rocks surrounding the pools. In addition to swimming, you can go snorkeling there and sunbathe with your loved ones. 
Unveil the Secrets of the Nakalele Blowhole
You might have heard about the splendid Haleakala Crater, but did you know West Maui is also home to a majestic geyser? The Nakalele Blowhole is a sight to behold and a great hiking opportunity. The trip down is a bit challenging, so we don't recommend it to beginners. But, if you're up to the challenge, get ready to be dazzled as the geyser shoots ocean water hundreds of feet into the air!
Sacred Garden of Maliko
Originally a Buddhist garden, the Sacred Garden of Maliko is meant to be a place of rest and relaxation for people of all faiths. Activities at the garden include walking the outdoor 11-circuit Labyrinth, the local gift shop, and perusing the two-story greenhouse filled with Hawaiian flora.
Breathe In the Lavender Fields at Ali'i Kula Farm
Ali'i Kula Lavender Farm is a gem you need to see. Picture yourself strolling through the purple bushes, hand in hand with the one you love, gazing at the scenic ocean views in the distance. Not only is it a treat for the eyes, but it's also a relaxing way to spend the afternoon. 
Visit the Old Town of Makawao
Suppose you want to travel back in time, head over to the town of Makawao in the upcountry. This historic spot used to be a plantation town filled with Hawaiian cowboys called the Paniolos. It's also known to be one of the top 25 arts destinations in the United States! Other sites you might consider touring include the Makawao Union Church founded in the early 1900s by missionaries from New England. 
Discover Maui's Secret Beach in Makena 
Paako Cove is one of Maui's best beaches for a reason. Both intimate and hidden by a lovely rock wall, the beach is the perfect place to take a sunrise walk or go skimboarding. Make sure to get there early if you want to beat your fellow secret seekers.
Find Your Way Back to Your PMI Maui Home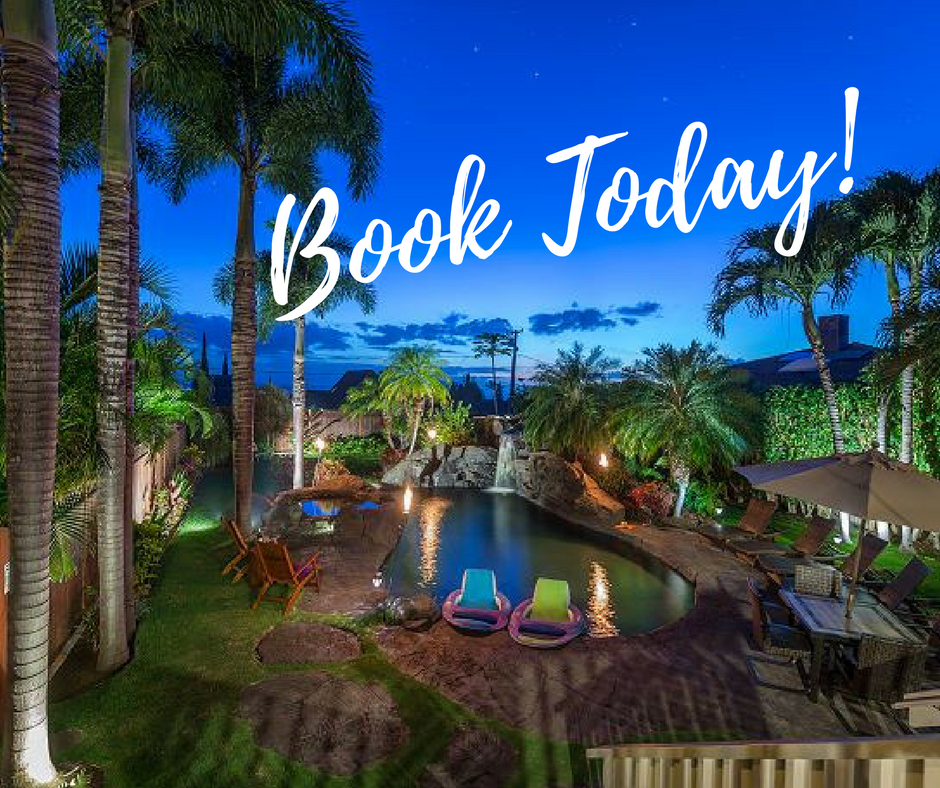 You deserve the best for your vacation, and for that reason, PMI Maui offers some of the best properties on the island!  If you want to feel at home while enjoying the most upscale, top-notch stay, look no further than PMI Maui's selection of homes and condos. After all, why visit our Hawaiian island like a tourist when you can stay like a local? Our properties can accommodate groups, couples, and families.
For example, please take a look at our Maui Kamaole C-202 unit. This beautiful rental can sleep up to six people and features earthy decor with bright colors. Relax on the spacious deck overlooking the gardens while sipping on your morning coffee. All our properties feature Wi-Fi, flat-screen TVs, washers and dryers, and fully equipped kitchens. You'll even have access to the resort's tennis courts, hot tubs, and pools!