Should you go to Maui or Oahu on your next vacation? It's a tough choice, isn't it? Well, if you're debating between the two, you've landed on the right page. In this blog, we'll discuss what both islands can offer you and ultimately help you decide which one to visit. Read on to learn more about what makes each island unique and get ready to plan the most exciting trip to Hawaii!
Did you know that if you choose Maui, you can get a free Destination Guide? We created this tool to help you explore the island like a local. Inside, you'll find our favorite restaurants, museums, shops, events, outdoor adventures, and so much more.
Should You Go to Maui or Oahu? Let's Find Out!
OAHU
Overview
Oahu is the third largest of the Hawaiian Islands and has the highest population. So, it's no wonder why the island is known as "The Gathering Place"! Oahu offers more than 600 square miles of mountains and beaches, but most locals live in its bustling capital, Honolulu. Oahu is also the most visited Hawaiian island, which means it can get a bit crowded. 
Highlights
Oahu is by far the busiest island, hence the wide variety of things to do. You can take a trip through history and relive one of the major historical events in the United States at the Pearl Harbor National Memorial and Museum. Or, visit the former home of Hawaii's monarchs at Iolani Palace. You can even catch a show at the Polynesian Cultural Center.
Visitors can also explore Oahu's natural beauty at Diamond Head, a dormant volcano, or snorkel the famous Hanauma Bay. We mentioned before that all these attractions and activities can be crowded, so we recommend planning ahead and getting there as early as possible.
MAUI
Overview
Maui is less crowded than Oahu and is one of the most stunning places to see in the Hawaiian archipelago. Not only does the island feature beautiful scenery, but it also offers a mix of all the islands. You can enjoy spectacular natural features while still experiencing authentic Hawaiian traditions and lifestyles. 
Highlights
You can't get bored on Maui, but that doesn't mean the island is overstimulating. While Oahu doesn't seem to sleep, Maui gives you the chance to unwind and adopt a slower pace of life — perfect for your dream vacation. You can sunbathe on the island's gorgeous beaches (including Ka'anapali and Kamaole), go on a dazzling sunrise hike to the top of Haleakala Crater, drive along the iconic Road to Hana, and bathe in waterfalls. Plus, explore the Upcountry and even attend a traditional luau!
If You Chose Maui, Well Done!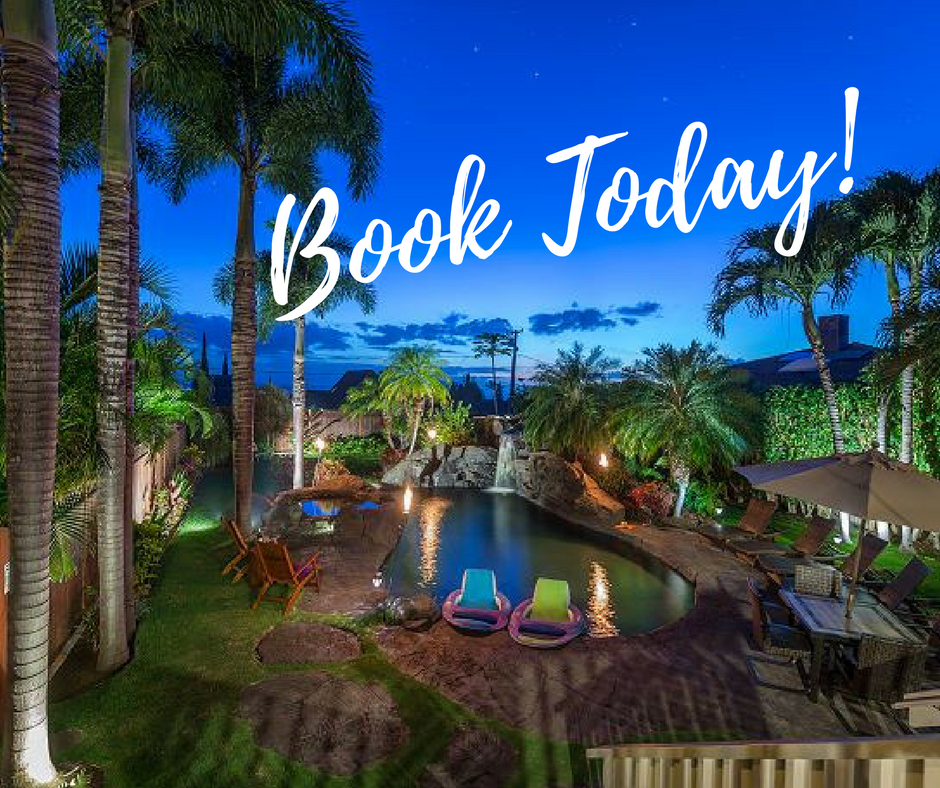 Oahu is gorgeous and definitely worth adding to your bucket list, but let's face it: Maui is the gem of the Hawaiian Islands. And, now that you know why, let's find you the perfect place to stay! At PMI Maui, we pride ourselves in providing high-end condos and homes to visitors. Whether you're traveling with your significant other or with a big group, we've got something for you. Browse through our selection of properties and find the one that fits your needs! Take a look at Kihei Akahi D113, for example. This gorgeous, one-bedroom condo is ideal for couples but can sleep up to four people. You'll love the jaw-dropping views and the modern decor with sleek, earthy tones. Relax with a glass of wine on the balcony, curl up for a movie on the spacious couch, and dream the night away on the plush mattress. This condo features a fully equipped kitchen and a luxurious bathroom as well.