It's not fun to be stranded at home when the only thing you want to do is travel. If you're getting Hawaiian cravings these days, we have you covered! After all, there's no need to get on a plane to discover the best of the islands! In this blog, we'll help you have the best virtual vacation to Maui and even refine your travel plans for when you do end up visiting in real life. So, are you ready to escape with your mind? Read on, take notes, and dream about your soon-to-be Hawaiian adventure! 
Get one step ahead in your travel planning by downloading our free Destination Guide! Inside, you'll find all the top recommendations for local restaurants, events, shops, museums, outdoor activities, and more. 
3 Ways to Take a Virtual Vacation to Maui Right Now
Take a Video Tour
It's no secret that Maui is one of the most beautiful islands in the Hawaiian archipelago, and it's one of the most breathtaking places in the world! So, what better way to virtually travel there than by watching high-quality video tours? Experience all of the wonderful things Maui has to offer directly through your computer screen and get all your senses excited for the future trip. From whale watching to surfing outings, you can view it all from the comfort of your couch! Mix yourself a yummy pineapple smoothie at home to add to your virtual experience!
Get the Ultimate Maui Online Guide
If you want to get a glimpse of what a vacation to Maui looks like, there's no better way than to download a trustworthy, high-quality online guide. Luckily for you, we have created one of the best ones at PMI Maui! Our Destination Guide is your gateway to a full and exciting Hawaiian experience, including the top island attractions, the best restaurants, annual events, and, of course, fun outdoor activities that will make your vacation the most exciting ever. It's the perfect tool for the dreaming phase of your vacation planning, and it's a great resource to have once you get to Maui! 
Browse Local Blogs
Lastly, another good way of traveling to Maui virtually is to read local blogs! It's a great way to learn about specific activities or restaurants, especially when it comes directly from Maui residents! The PMI Maui blog offers a vast collection of blogs featuring our favorite attractions like our favorite waterfalls, the Road to Hana, the Haleakala National Park, but also, many fun activities like the Kula Lavender Farm, the best rafting tours, and even zip line adventures!
Plan a 
Real-Life
 Vacation to Maui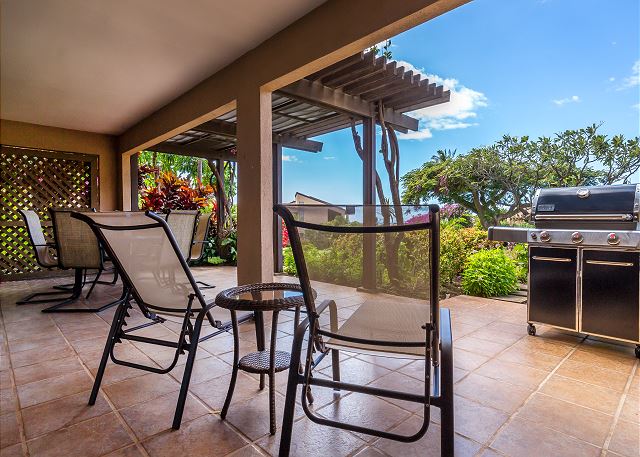 Did you enjoy your virtual vacation to Maui? How about starting to plan a real one? Even though traveling to the island might still be complicated right now, it's never too early to start crossing things off your travel to-do list. Start with finding the perfect place to stay! At PMI Maui, we offer the best condos on the island. Whether you're looking for a romantic nest for you and your better half or a spacious property for your large family, we have you covered. Did we mention our stunning amenities, including swimming pools, gyms, and easy access to the beach? One thing is for sure: Maui will feel just like home!