Do you want to make the most of your vacation to Maui? If so, you've landed on the right blog. Here, we'll tell you all you need to know about the best things to do and see on our lovely island, and even break it down into a fabulous five-day Maui itinerary! That way, you don't need to worry about planning your stay — only about having fun and relaxing. So, read on, take notes, and let us offer you a world-class Maui experience. 
Did you know we also created a unique and free Destination Guide for your vacation? Get your copy today and access all our top recommendations for local restaurants, events, museums, shops, outdoor activities, and more. 
Have the Best Hawaiian Adventure with This 5-Day Maui Itinerary!
Day 1
–
 Relax on the Beach
Your first day on Maui should be exclusively reserved for relaxing on the beach. After all, you will have spent countless hours traveling, so take it easy and release your stress. Maui offers a selection of stunning beaches you can enjoy. Put on your bathing suit, pack your towel, sunscreen, and sunglasses, and head over to Ka'anapali Beach or Paako Cove, for example! 
Day 2
 – 
Hit the Road
Now that you've regained some strength after relaxing all day at the beach, it's time you discover Maui's wonders, and what better way to do that than go on an epic road trip? Maui offers stunning drives that you cannot miss. Our favorite and most popular is the Road to Hana. Don't forget to pack your camera because you will see some incredible views of the island and the ocean, especially at Huelo Point Lookout!  
Day 3
 – Discover the Upcountry
If you want to escape the crowds and explore the wonders of the island, go on a day trip to the Upcountry! There, you can marvel at the farmland, botanical gardens, and gorgeous mountain scenery. We highly recommend visiting the small town of Kula for its Lavender Farm and the town of Makawao, which features the most famous bakery on the island, Komoda Store and Bakery! 
Day 4
 – Get Out on the Water
Enough sightseeing – it's time to enjoy a fun water outing! You can either rent a kayak and paddle along the stunning Hawaiian seashore with your loved ones or hop on a fun Catamaran Tour and enjoy the boat life. Sailing Maui, for example, offers some of the best tours on the island! 
Day 5
 – Go on a Hike
Are you a nature lover? If so, you must explore the Maui trails! One of our favorite hikes is the Haleakala Crater. From the top of this impressive volcano, you'll witness one of the best overlooks on Maui! Another favorite of ours is located at Kuloa Point. This 0.6–mile trail is easy enough for beginners and offers the opportunity to bathe in natural pools!
Stay in Maui's Top Condos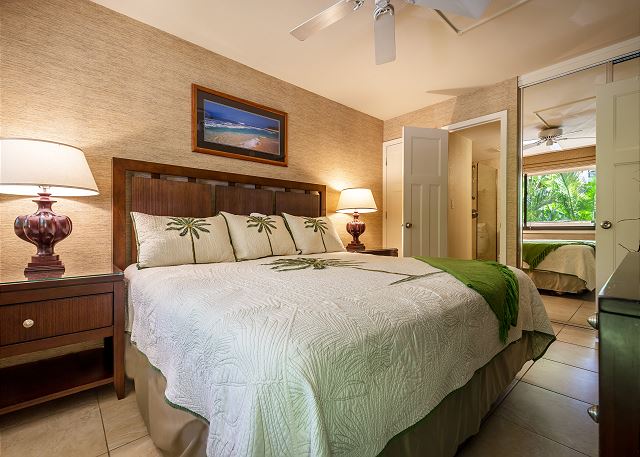 Now that you know how marvelous and exciting your trip to Maui will be, it's time to focus on where you'll stay. PMI Maui's properties are ideal for couples on romantic getaways and families looking for homes-away-from-home. Browse our selection today and pick the one that suits your needs! All of our condos include gorgeous views of the garden and the ocean, elegant décor, and modern amenities.