Are you looking into planning a trip to Maui this year? It can be tricky picking the right time to visit if you've never been to our beautiful island, or anywhere near the Hawaiian archipelago for that matter. We're here to help. In this blog, we'll show you what each season has to offer in terms of weather and activities, and, of course, help you determine the best time to visit Maui for your interests. So, are you ready? Let's dive in! 
Do you want to learn more about the best things to do on Maui? Download our Destination Guide! This unique tool was designed to give you a glimpse at local recommendations, on restaurants, shops, events, museums, outdoor activities, and more. It's a must-have for any well-prepared traveler! 
Season by Season: 
What's the Best Time to Visit Maui
?
Spring
Temperatures: Low 55 | High 80+
Spending spring break on Maui is an exciting prospect. Not only can you kiss winter goodbye and enjoy the sunshine, but it's also a perfect time for outdoor recreation.  
Nature lovers will be amazed at how many hiking trails and scenic drives there are to enjoy! The Road to Hana is a good start if you want to discover the island, but don't miss out on a chance to hike up the Haleakala Crater! You'll get a great workout and fabulous views as a reward.  
Summer
Temperatures: Low 59 | High 80+
Summer is the most popular season to travel to Maui. We are a tropical destination, and you want your vacation to be filled with sun, turquoise water, and colorful cocktails.  
During the summer, you can enjoy all the waterfall trails on the island, some of which you can even jump in for a refreshing dip. You can also go on a fun excursion when you go snorkeling! If surfing is a sport you've always been interested in, summer is a great time to enjoy it on Maui! Take a lesson, or simply lay a towel down on one of Maui's renowned beaches to get a good tan. No matter which activity you choose, you can't go wrong with a summer vacation to the island! 
Fall 
Temperatures: Low 58 | High 80+
The great thing about fall is that it offers similar temperatures to summer but with fewer crowds. If you want to relax in preparation for the colder months ahead, it's the ideal time to visit. Focus on discovering the upcountry, stop for a pineapple tour, or explore Maui's Garden of Eden. Did you know you can even take a goat yoga class while overlooking the island?  
Winter
Temperatures: Low 56 | High 72 
Winter might not be on your radar, but it should be after you discover all the wonderful things this season has to offer on Maui. A trip to Maui in December gives you a chance to escape the cold weather you're likely experiencing at home. 
There are many great outdoor activities to enjoy during the winter on Maui like whale watching and fishing! Maui offers several fishing charters that will make your experience the best it can be. 
 
No Matter When You Come, You're Sure to Find the Best Home
 with PMI Maui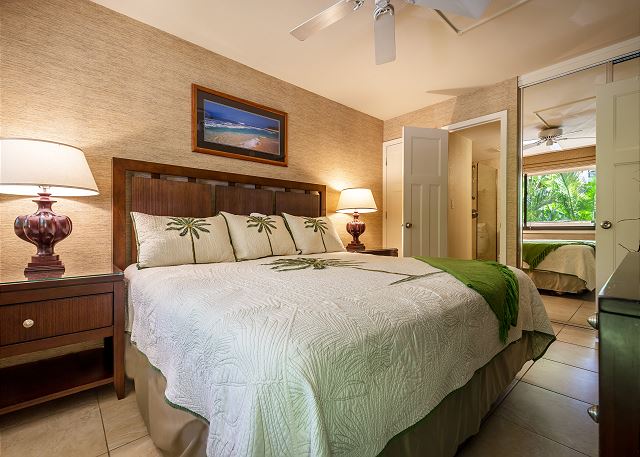 Now that you have a better idea of what each season looks like on Maui, it's time to choose! So, what are you waiting for? All you need to do now is find a place to stay. PMI Maui offers the best selection of properties on the island so you and your loved ones can stay in a home away from home that feels as luxurious and practical as can be. Browse our selection and pick your favorite! From beautiful décor, spacious lanai with gorgeous garden and ocean views, as well as modern amenities, our condos and homes have it all.