Are you on a mission to show off your amazing Hawaiian vacation through selfies? You've landed on the right blog! Your upcoming trip to Maui is going to be incredible, and it shouldn't all be about taking pictures; but, why not take a few photos for the memories? In this blog, we'll share with you some of our favorite Maui selfie spots that are sure to make everyone back home green with envy. Read on, take notes, and get ready to snap that million-dollar shot.
Learn more about the gorgeous island of Maui in our free Destination Guide! We created this tool to share our favorite local attractions, restaurants, shops, museums, events, outdoor adventures, and more.
Here Are Some of the Top Selfie Spots
Black Sand Beach
One of our favorite Maui selfie spots is Black Sand Beach. This hidden gem is worth a thousand pictures! You will fall head over heels for the picturesque little nook in the middle of the jungle. You can walk along the black sand and admire the turquoise water, or climb into the rock cave if you're feeling adventurous. You might even be able to fit a sea turtle into your shoot! Just make sure you're careful not to get too close.
Haleakala Crater
If you want your selfie to wow your most adventurous friends, we have the perfect place for you. Haleakala Crater is the most popular attraction on Maui, and the hike leading up to it is just as stunning as the view from the summit of the volcano. To really enhance your shot, we recommend you go on a sunrise hike! You'll be mesmerized by the orange and purple sky that's waiting for you at the top.
The Road to Hana
The Road to Hana is an epic road trip you need to take during your stay on Maui, and you can document the journey on Instagram once you get back to your condo! We already mentioned Black Sand Beach, which is a stop along the Hana Highway, but there are so many places you can visit. If you're not the driver, roll the window down and snap a scenic shot with stunning views of the mountains behind you. Or, drive to one of Maui's beautiful waterfalls! The Waikamoi Stream is an excellent choice. 
From the Air
For the perfect Maui action shot/selfie, why not take a helicopter tour? Not everyone gets to see our gorgeous island from above, so you won't want to miss out on this golden opportunity. Air Maui offers professional tours and lets you discover the beauty of the island without a car door in your way. It's the ideal way to take pictures and blow up your Instagram feed!

Take More Selfies in Your Gorgeous Maui Home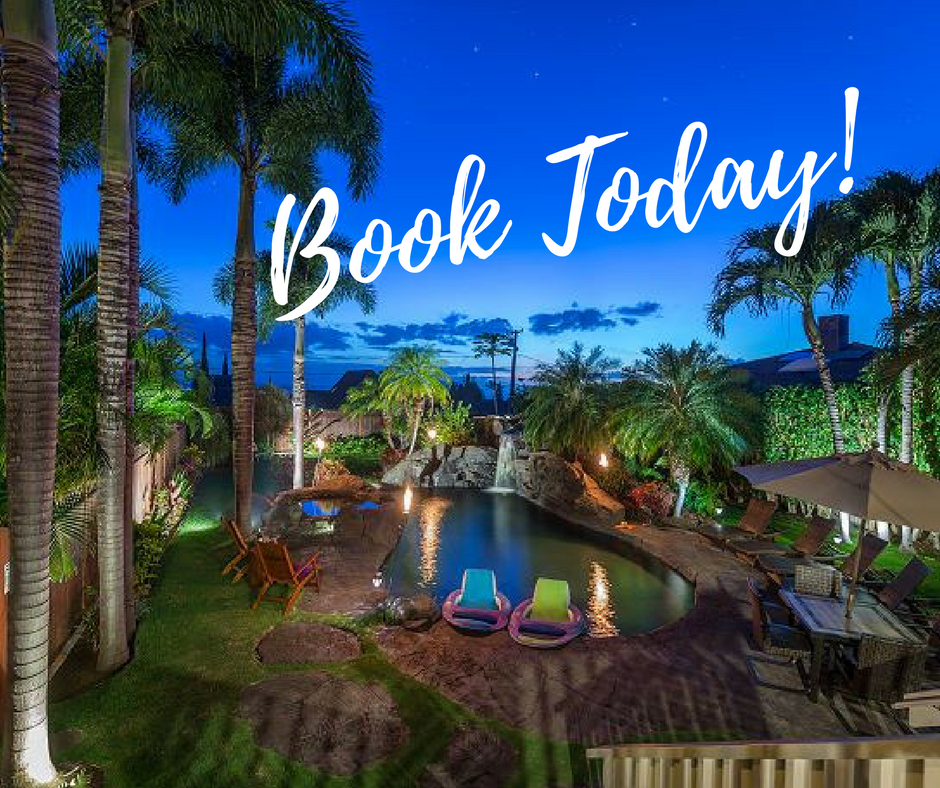 There you have it! You now know where to snap the best selfie ever. But, do you know what's missing from this picture-perfect vacation? A gorgeous Hawaiian home! PMI Maui offers a wide selection of high-end houses and condos you're bound to love. 
Our properties feature modern amenities and elegant decor to make you feel right at home. Take a look at our Kamaole Beach Club C-208 unit, for example. This gorgeous condo features two bedrooms, two baths, and stunning ocean views. Picture yourself sipping a tropical cocktail while gazing at the sunset over the water. (Did we just hear the snap of a camera?) This condo also has beach access and comes with a fully equipped kitchen!